'Robotech' Live-Action Movie Franchise Now Planned At Sony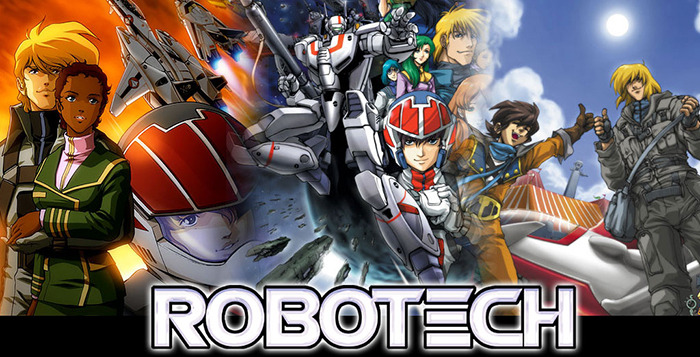 Sony has taken over the rights for a Robotech live-action movie from Warner Bros. Variety reports that Sony "hopes to move quickly into production" with Gianni Nunnari and 300/The Immortals' Mark Canton producing and 300/GI Joe screenwriter Michael Gordon writing the script. This comes only a a month and a half after it was reported that Warner Bros would be adapting the anime to the big screen.
Russ Fischer's original story from February 4th 2015 follows:
There's a new plan for a Robotech live-action movie.
Robotech hit TV screens in the US in the mid-80s. It became a big hit, and the introduction to anime for many young viewers at the time. What much of the audience didn't realize was that the various seasons of Robotech were, in fact, re-edited and localized presentations of several different TV series from Japan. The US-based Robotech storylines, which were influenced by but quite different from the original Japanese stories, became popular enough that there is a long line of related projects — enough that some have since been relegated to non-continuity status.
For years, various producers and writers have worked to make a live-action movie in the US. Now a Warners-based crew is trying again.
Deadline reports that producers at Hollywood Gang, with Gianni Nunnari and Mark Canton producing, have set Michael Gordon (300 and G.I. Joe: The Rise Of Cobra) to script a live-action Robotech film. Reportedly, the producers want Andy Muschietti (Mama, and the possible Shadow of the Colossus director) to direct the film.
Beyond that we don't know much. Development has stalled on Robotech more than once. There are any number of storylines to use as a basis for a film, but the most likely would be the Macross Saga, which acted as the first Robotech TV season, and follows the discovery of a crashed alien ship, which leads to an interstellar war with another alien group which seeks to reclaim the ship.