'Wild Tales' Trailer: Argentina's Oscar Nominee Is Out For Revenge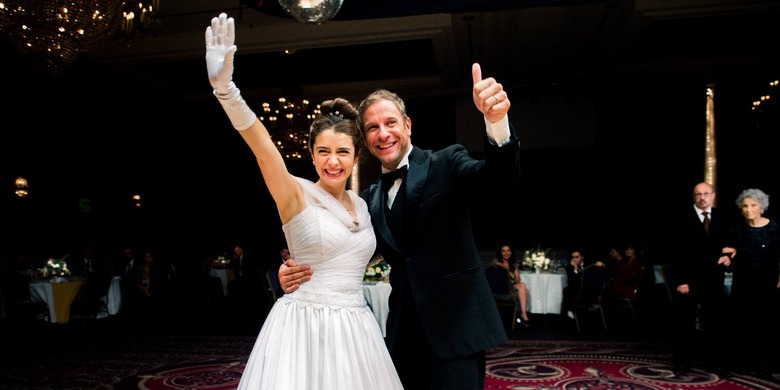 If the 2015 Best Foreign Language Film Oscar contenders look kind of, well, foreign, that's probably because only three have opened in the U.S. so far. But they are coming, slowly but surely, and the next to land on our shores is Argentina's Wild Tales.
Produced by Pedro Almodóvar and directed by Damián Szifrón, Wild Tales unveils six separate tales of revenge. It's dark, but not necessarily in the way you'd expect — it's a sharp-edged satire centered around people who've simply had it up to here with this messed-up world. Check out the Wild Tales trailer after the jump.
debuted the new Wild Tales trailer.
The Wild Tales trailer doesn't do the best job of setting up the anthology structure or the individual vignettes, but it's crazy enough to get our attention. And judging by reviews from Cannes and other festivals, it's even crazier than it looks. Petty grievances boil over into mayhem and madness, some of it violent. It's satisfying to watch, even as you suspect it's not quite healthy to find it so satisfying to watch.
Sony Pictures Classics has Wild Tales in theaters February 20, which means you have juuust enough time to scope it out before rooting for or against it at the Oscars. Though if you decide to root against it, you should hope no one involved with the film holds a grudge against you — they seem like a pretty twisted bunch.
Inequality, injustice and the demands of the world we live in cause stress and depression for many people. Some of them, however, explode. This is a movie about those people.
Vulnerable in the face of a reality that shifts and suddenly turns unpredictable, the characters of Wild Tales cross the thin line that divides civilization and barbarism. A lover's betrayal, a return to a repressed past and the violence woven into everyday encounters drive the characters to madness as they cede to the undeniable pleasure of losing control.