'Poltergeist' First Look Images Pay Homage To The Original; Trailer Out Thursday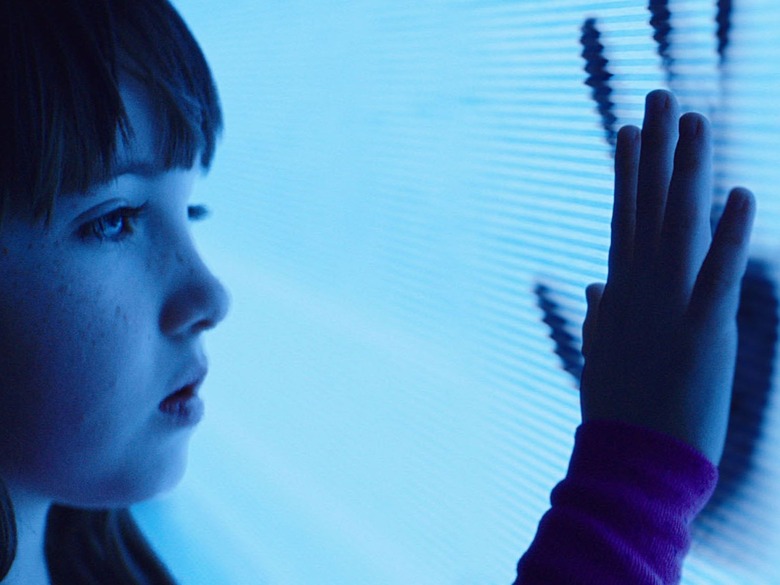 Any time a classic gets remade, fans of the original tense up in fear that the new version will somehow "ruin" the original. Well, the jury's still out on Gil Kenan and Sam Raimi's re-do of Poltergeist, but the first images, at least, look plenty creepy. Get your Poltergeist first look after the jump, plus details on the trailer release.
USA Today debuted the Poltergeist first look pics. The first trailer will debut tomorrow, Thursday February 5.
In an accompanying interview, director Kenan spoke about the pressure of remaking a classic film. "Whenever someone approaches material that's so beloved, there's a reflexive reaction to be worried," he said. "It's a responsibility we take very seriously. We're working to make a Poltergeist film that lives up to the original's legacy."
The script by David Lindsay-Abaire centers on the Bowens (Sam Rockwell and Rosemarie DeWitt), who move into a suburban fixer-upper with their 8-year-old daughter Madison (Kennedi Clements). As in the original, the child is abducted by angry spirits, and the parents are left to try and get her back. Jared Harris plays a supernatural researcher and clairvoyant who aids the family.
But the new film updates the classic story by moving it to a contemporary 21st century setting, with all the technology that entails. "The original film commented on how we've let television get out of control, babysitting our kids," said producer Raimi. "It's only gotten worse with the handheld portable devices. Screens are everywhere."
What hasn't changed is the creepiness at the core of the tale. "The film is super-scary. And it's scary on its own terms," said Kenan. The 1984 film directed by Tobe Hooper and written by Steven Spielberg went out with a PG, but likely would've been PG-13 had the rating existed back then. The new one has been rated PG-13, even though Rockwell describes it as "more of a kids movie."
Poltergeist opens in 3D on July 24.