'Star Wars' Theme Park Plans To Be Announced "Fairly Soon"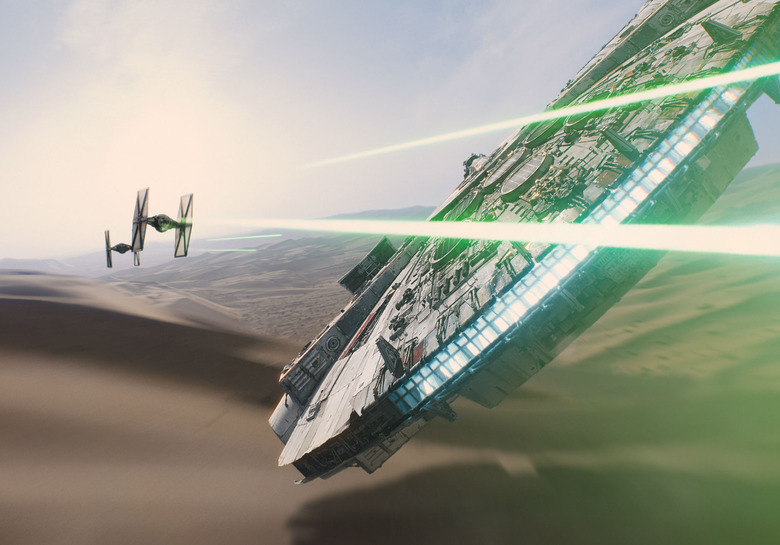 We've been talking about a Star Wars theme park since well before Disney bought the franchise. Since then though, an announcement about an expansion has been inevitable. Where would it be? How big will it be? What are the specifics? These are just a few questions Star Wars and theme park fans have been asking themselves for years.
The last we heard from Bob Iger, the CEO of Disney, was plans were held up a bit because they wanted the new Star Wars attractions to focus more on the new movies. And those movies weren't quite ready yet. But in an interview Tuesday, Iger said he feels Disney will be able to announce those plans to the public "fairly soon" and that the plans are "ambitious." Read more about the Disney Star Wars theme parks below.
Variety reported on the Disney Star Wars theme park news. First up, in an investors call, Bob Iger said the following:
There's "a fair amount of design and development (taking place by the company's Imagineers) to greatly increase 'Star Wars" presence in multiple locations around the world....The plans are ambitious so it's going to take some time for them to be built and opened."
Big plans take time, that makes sense, but when will fans know about them? He expanded a bit talking to Bloomberg:
Fairly soon, I'm sure we'll be ready to go public with some specifics. But it's safe to say that you'll see a lot more 'Star Wars' at Disney and at Disney parks in the near future.
So what does "fairly soon" refer to? It could be just some random announcement on the Disney site, but this is Star Wars. You have to imagine they'll want bigger. And if they want bigger, they have two opportunities this Summer. There's Star Wars Celebration in April and the D23 Expo in August. Neither are "soon" per say, plus each will have a huge media presence and fans of the franchise and brand. However, since this announcement is more geared at Disney parks rather than Star Wars fans, that latter event seems like the odds on favorite. Nothing about how Disney is handling Star Wars has been normal though, so it's really pretty up in the air.
What is your dream Disney Star Wars theme park announcement? Where and when would it take place?