See The ATOM Exosuit Brandon Routh Will Wear On 'Arrow'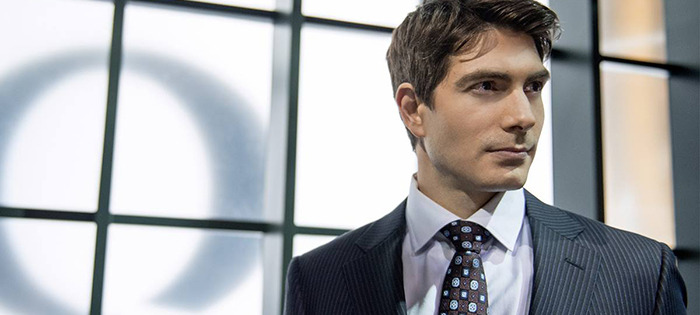 Marvel heroes don't have a lock on shrinking down to tiny size. In fact, at least one DC hero can go a lot smaller than ant-size, to shrink right down to the atomic level. The CW show Arrow has been teasing the latest television incarnation of this guy, and now we've got the first image of Brandon Routh in costume as The Atom. (Or as A.T.O.M., as the show seems to be referring to him for now.)
Here's Ray Palmer, the character played by Brandon Routh, in the exosuit that allows him to really live up to the name The Atom. Palmer debuted in Arrow's third-season opener, and has been groomed as a more important character throughout the season. He'll also show up in a Flash episode, and there has been word of a possible spin-off series featuring the character.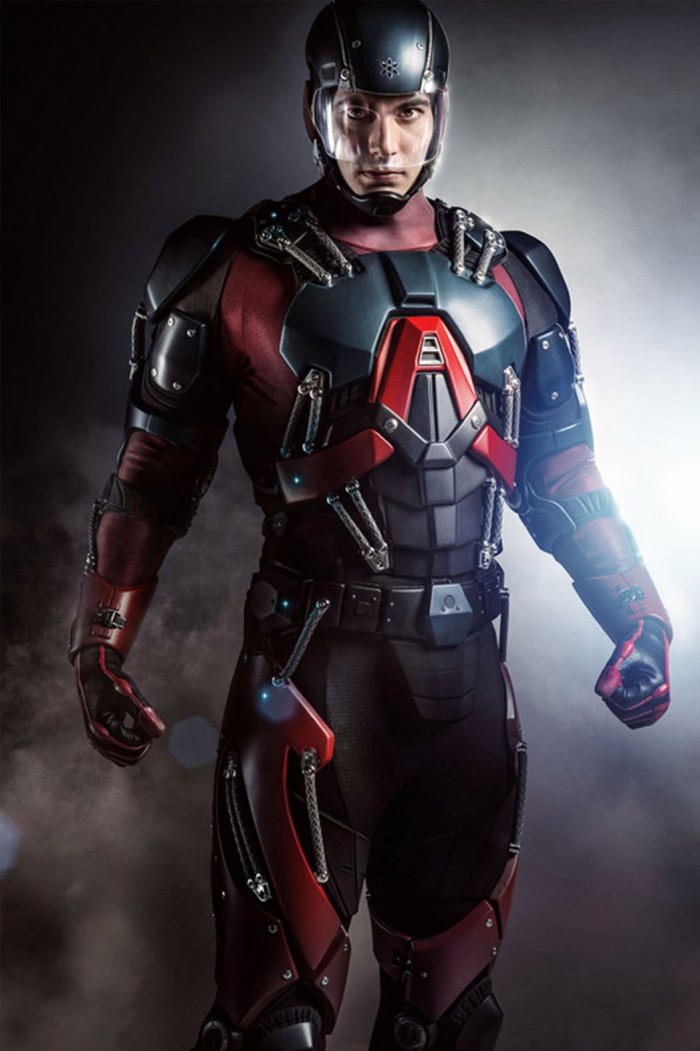 That's a big change from the traditional look for The Atom, which usually features a more old-school spandex superhero suit colored blue and red. But that sort of look isn't really what passes muster on Arrow, and so the redesign of the character to feature a suit that is a bit more "realistic" makes sense. Just how the character's powers will be tweaked to reflect the suit changes remains to be seen.
The CW version of Palmer, according to THR, "is a billionaire who lost his fiance to Slade Wilson's (Manu Bennett) soldiers. After taking over Queen Consolidated, he's been toying with the idea of becoming a superhero — but he has needed Felicity's (Emily Bett Rickards) scientific skills to complete the suit. Last week, she finally gave in and decided to help, despite her reservations that he might come to harm."
We'll first see Routh in this suit on the February 25 episode of Arrow. Later in the season he'll also appear, with Felicity, in an episode of The Flash. Presumably reception to the character over the rest of this season will help determine whether or not he gets his own show.