Page 2: Star Trek, Orphan Black, Alien, Jurassic Park, BTTF, Star Wars, Breaking Bad, Bond, Bob's Burgers, Fresh Prince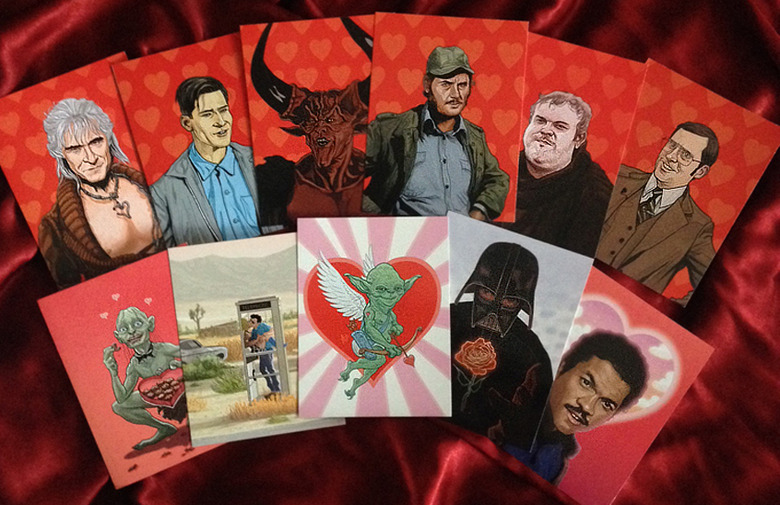 Page 2 is a compilation of stories and news tidbits, which for whatever reason, didn't make the front page of /Film. After the jump we've included 36 different items, fun images, videos, casting tidbits, articles of interest and more. It's like a mystery grab bag of movie web related goodness.
Header Photo: 2015 Geektastic Valentine's Day cards
School calls 9-year-old's Lord of the Rings play a 'terroristic threat'
The 10 Most Anticipated Films Of The 2015 Berlin Film Festival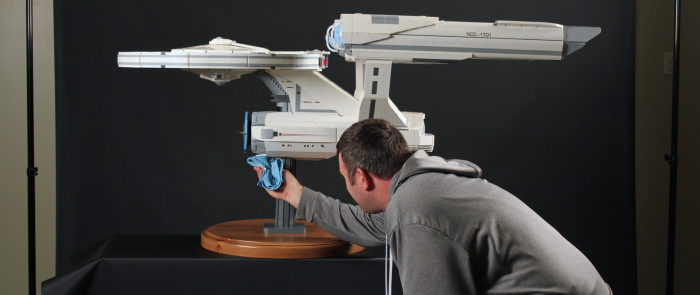 This Five-Foot-Long Stud-Free LEGO USS Enterprise Was Built Using 18,000 Bricks
How Sundance Exposes Hollywood's White-Guy ProblemThe 6 Best Documentaries of the 2015 Sundance Film Festival
Finally, Orphan Black Toys Are Here – And They Look Great
The Only Movies From The Sundance Film Festival You Need To Know About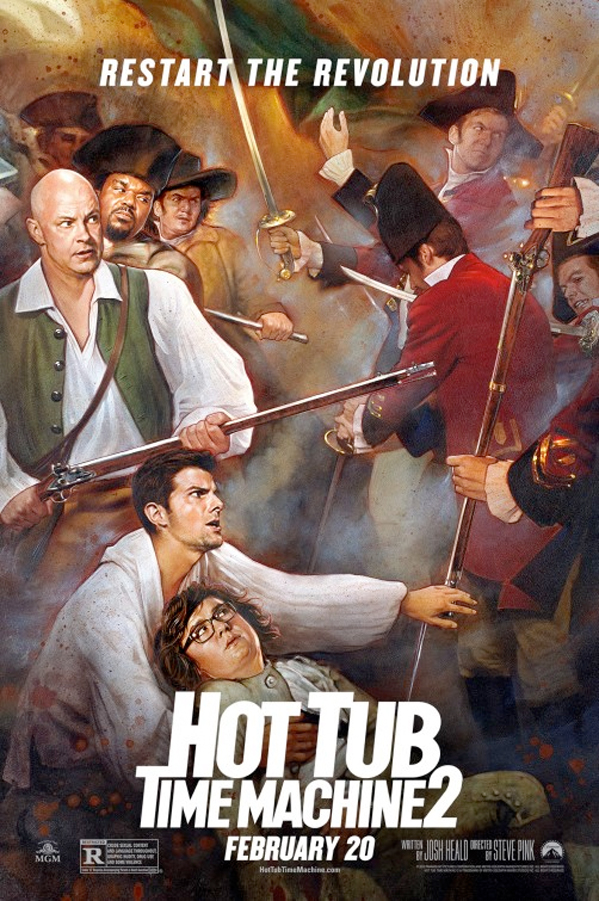 'Hot Tub Time Machine 2' Paints Three Historical Portrait Posters
Film Independent Names 6 Directing Lab Fellows
Watch: 9-Minute Video Essay Explores The Grisly Chestburster Scene From 'Alien'
Interview: How Films at Sundance Are Kickstarting Their Way to Better Distribution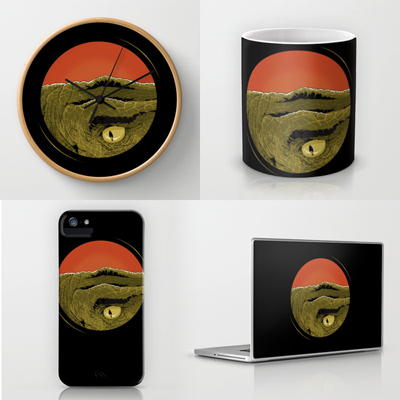 Jurassic Park-inspired "Clever Girl" is available as a print, clock, mug, phone case and latop and phone cases/skins
'Selma' Star David Oyelowo Says Academy Favors "Subservient" Black Roles
An 8-Bit Animated Version of the Final Scene From 'Back to the Future'
'Jupiter Ascending's' Lana Wachowski Says Her Fanbase Is 'Hungry for Originality'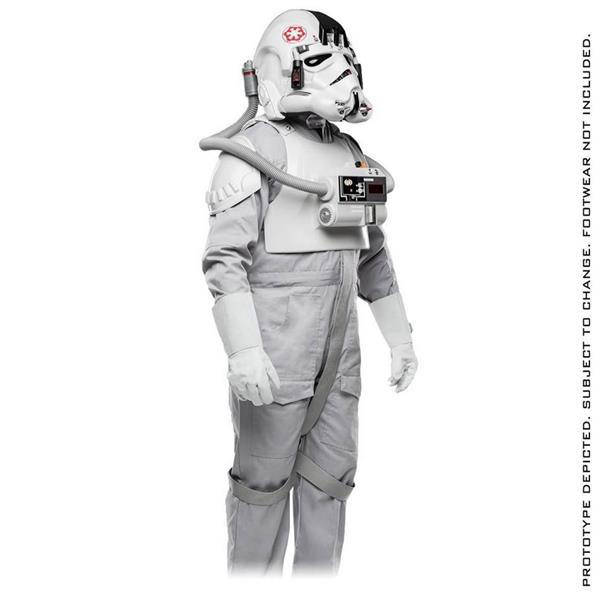 The "Star Wars" AT-AT Driver Is Your Latest Must Have Anovos Costume
Malin Akerman Boards Showtime's Billions Pilot, Opposite Damian Lewis
A Supercut of Saul Goodman's Long List of Great One-Liners From AMC's 'Breaking Bad'
Harvey Weinstein: 'American Sniper' Critics Should Go After "These Pieces of Junk Our Kids Are Seeing"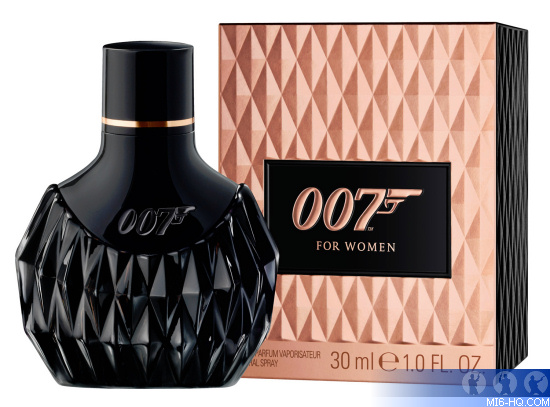 007 Fragrance For Women
AMC's 'Halt & Catch Fire' Adds James Cromwell
The New York Times Rounds Up Some of the Best 2015 Short Animation Oscar Nominees
Gillian Vigman, Alexie Gilmore & Jessica Meraz Cast In 'Quality Time' TBS Pilot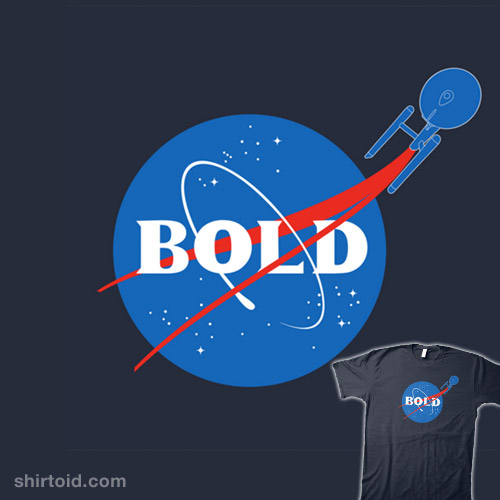 BOLD t-shirt
Milla Jovovich in Final Talks to Star in George R.R. Martin's 'In the Lost Lands'
'MTV Braless' Examines 'Bob's Burgers' and How It Breaks From Traditional Stereotypes to Champion Feminist Characters
San Diego Comic-Con Announces First Special Guests
Custom Caesar Dawn Of The Planet Of The Apes by Sean Viloria
Netflix Formally Announces Plans to Raise $1 Billion More Debt to Fund Content, Other Initiatives
#Carcassonne trifft demnächst auf #StarWars. #Spielwarenmesse @Carcassonne @starwars_facts @StarWarsFanWiki pic.twitter.com/9XutUCfzs7

— Sebastian Wenzel (@sebastianwenzel) January 28, 2015


Star Wars CarcassonneMel Brooks Reveals Why He Chose HBO Over Netflix for His Comedy Stage Return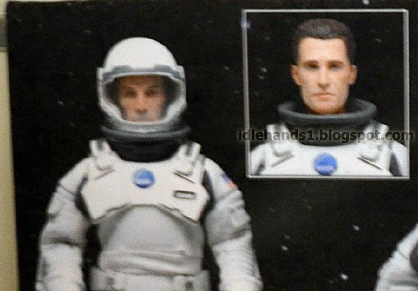 AllllRiiiiight – NECA's Making a Matthew McConaughey Interstellar Toy With Removable Clothes
'Boyhood' Actress Joins 'Secret In Their Eyes' Remake
Terry Gilliam – Storytime (1968)
Sony Picks Up Jeff Lemire Comic 'Descender'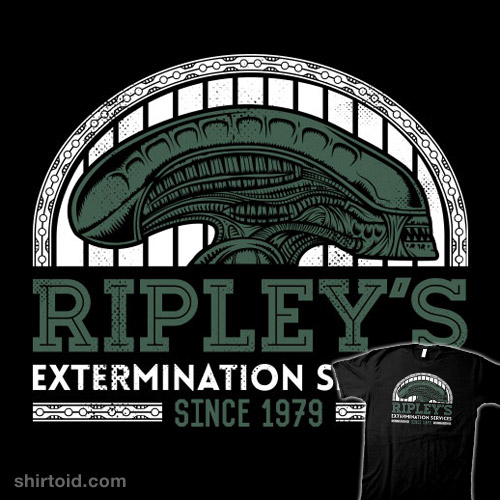 Exterminations Since 1979 t-shirt
'Lewis And Clark' Miniseries Gets Formal Greenlight By HBO; Matthias Schoenaerts To Star With Casey Affleck
Jimmy Fallon Parodied The 'Fresh Prince' Opening And It's EverythingJames Franco Leads Ensemble Cast for Steinbeck Adaptation 'In Dubious Battle'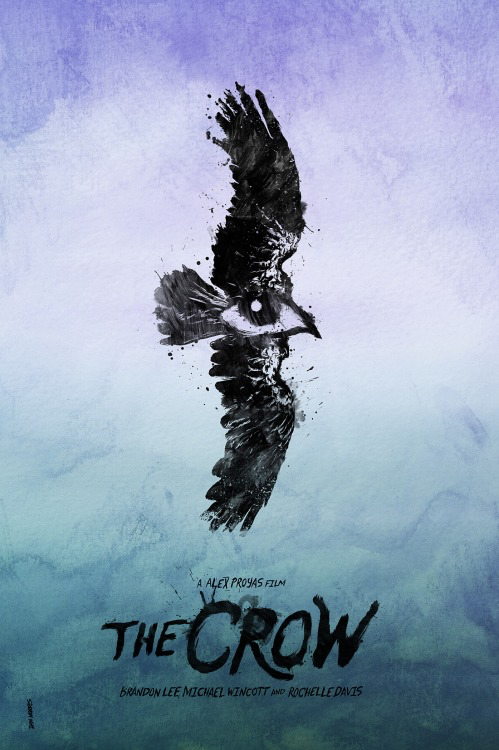 The Crow poster by Daniel Norris
Deluxe Takes Over Sony's Colorworks 4K Post House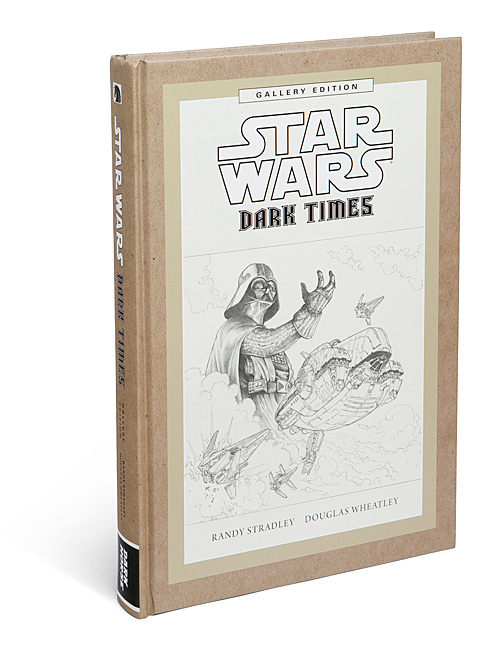 Star Wars Dark Times Gallery Edition
Nathan Fillion To Guest Star On The Big Bang Theory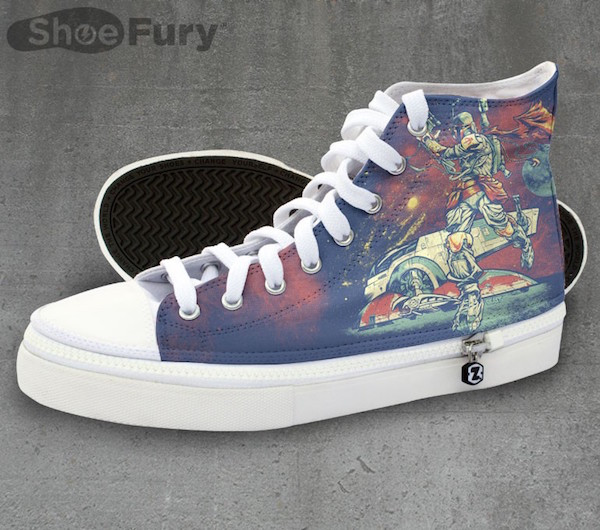 Boba Fett's Hunting On These High Tops
Universal Revs Action Script 'Desert Eagle' For 'Furious 7's Tyrese Gibson
The History of Frame Rate for Film
Michael Offer To Direct ABC Pilot 'Runner'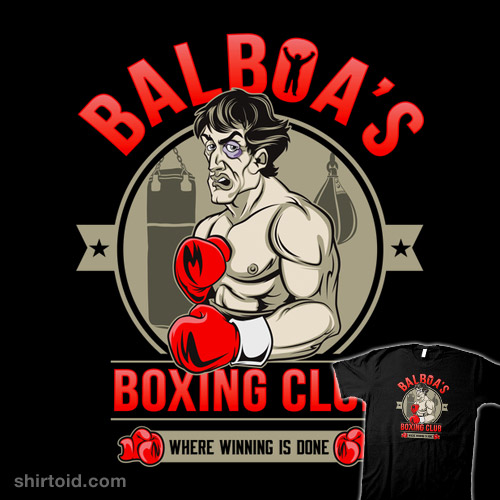 Balboa's Boxing Club t-shirt
Kate Bosworth Thriller 'Somnia' Set for May 8
Scientifically accurate Barney destroys childhoods and does not love you
New Line Sets Greg Russo To Script Hurricane Pic 'Category 6?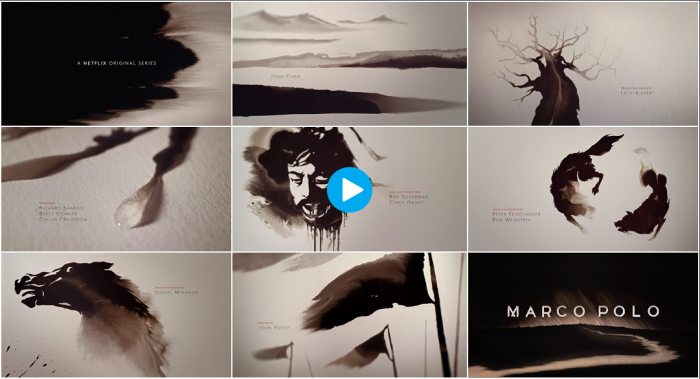 The Art of the Title of Marco Polo
Image Acquires Joe Dante's 'Burying The Ex;' 'Twilight's Ashley Greene Goes Zombie
At Age 17, Stanley Kubrick Photographed the New York Subways
'Vikings' Star Travis Fimmel Joins 'Maggie's Plan'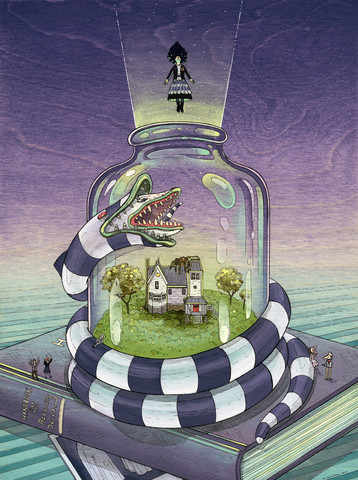 "Recently Deceased" Art Print by Nicole Gustafsson
USA Network Orders Carlton Cuse's 'Colony' to Series
If you have any interesting items that we might've missed that you think should go in /Film's Page 2 – email us!