Star Trek 3 Rumors: Bryan Cranston And Three New Women Characters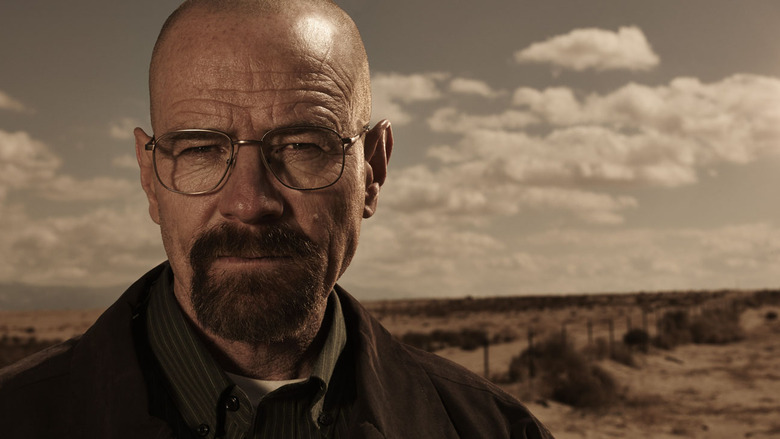 With Simon Pegg co-writing the new script for director Justin Lin, things have been kind of quiet on the Star Trek 3 front. That's because the movie is being shaped and finalized as you read this story. But other facets of pre-production must be happening if they hope to start shooting in the spring for July 8, 2016 release.
One of those moving parts is casting and the latest rumor is that everyone's go-to villainous actor, Bryan Cranston, is being sought for a role. Another rumor is the film features three new, lead female characters: the Federation President, a new Starfleet captain and Bones' ex-wife. Read more about the latest Star Trek 3 rumors below.
The latest Star Trek 3 rumors come from Film Divider. We aren't sure who their source is or how reliable they are yet so, take these rumors with the grain of salt.
The site reports the film's villain will be male and they want Bryan Cranston for the role, or at least someone like him. Apparently, he may have even spoke to Paramount about joining the project but nothing is set in stone. It absolutely makes sense Cranston's name would be brought up for an older, powerful, evil man, simply because that's what we know him best as. Plus his name gets brought up for roles like that probably every day. Remember Lex Luthor in Batman v Superman?
As for the other rumors, here's a bit more info. The female Federation captain would reportedly line up as a rival to Kirk. A brash, confident person very much like him. The United Federation of Planets president would be an actress who is very recognizable and authoritative. And then, the site says it's unclear if the Bones' ex role would be a character previously established or not.
In theory, these rumors are all pretty exciting and logical. Spock would approve. But didn't Star Trek Into Darkness set up a third film with the Enterprise crew off on a long, deep space journey? If that's the case, how would these roles fit in? We should get more clarification in the coming weeks as Justin Lin begins to lock in new actors for Star Trek 3.
What do you think of these new Star Trek 3 rumors?