Kevin Smith Among Directors Contributing To Horror Anthology Called 'Holidays'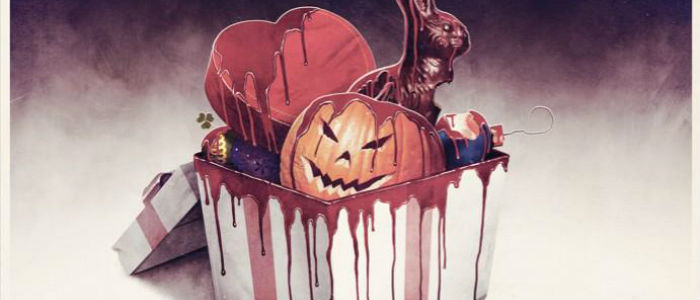 The holidays and horror go together like peanut butter and jelly. They seem totally opposite, but end up fitting just right. A day like Halloween makes clear sense but several holidays have been given the horror treatment over the years. Now, all of them will come together in one massive movie.
XYZ Films and Distant Corners Entertainment are teaming up to make Holidays, a horror anthology film that'll feature segments based on holidays such as Christmas, Easter, Valentine's Day, Halloween and Mother's Day. Among the directors participating are Kevin Smith (Clerks), Gary Shore (Dracula Untold), Scott Stewart (Legion, Priest), Matt Johnson (The Dirties), Dennis Widmyer and Kevin Kolsch (Starry Eyes), Nicholas McCarthy (At The Devil's Door), Sarah Smith (The Midnight Swim) and Anthony Scott Burns with more on the way. Below, read more about the Holidays horror anthology.
Deadline broke the news of the Holidays horror anthology movie. They also got this quote from financier/producer John Hegeman:
Holidays is a great opportunity for some of the most creative and twisted minds in the genre space today to really let loose and have fun. This is the first project going into production for Distant Corners, which aims to launch four-six genre franchise properties annually.
Smith revealed on his Twitter that his segment in Holidays is called "Hollow Ian." However, it wasn't 100% clear if this film was taking the place of his Krampus anthology. Most likely not though XYZ if looking to launch "four-six genre franchise properties annually."
This poster, likely just something that's aiding in the sales, was also revealed by Gary Shore.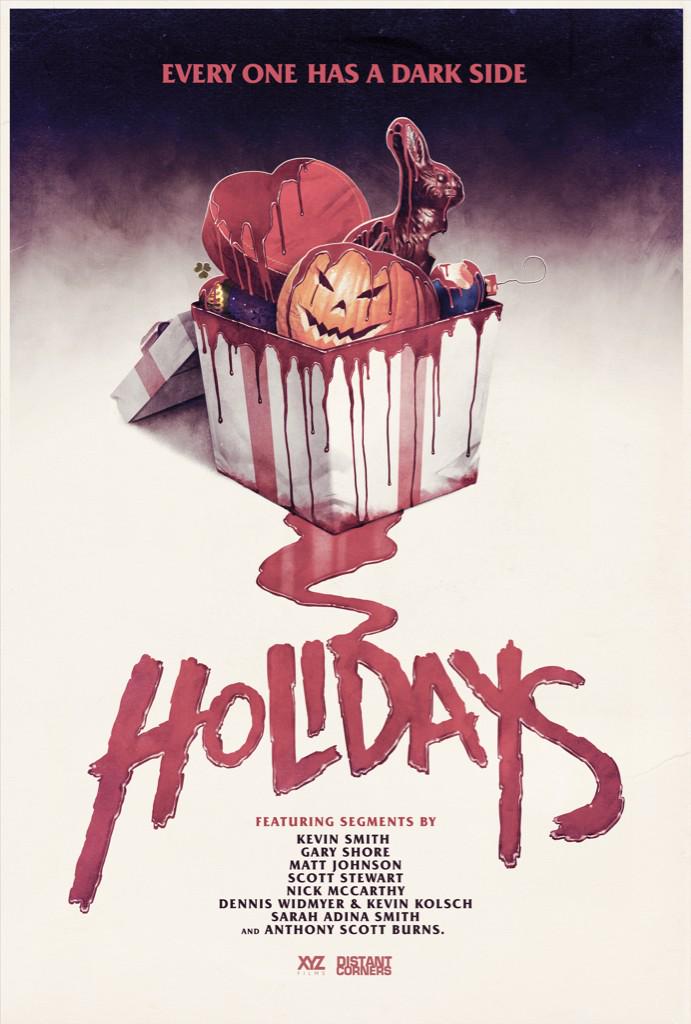 If there are more directors to be announced, and already eight signed on, these aren't going to be terribly long segments. But the idea of tying them into the holidays is a novel one with lots of possibilities.
What do you think of this line up? Do you think this will be fast and fun like The ABC's of Death, or slower and scarier like the V/H/S films?