'Fast And Furious: Supercharged' Super Bowl Commercial: "It's A Ride"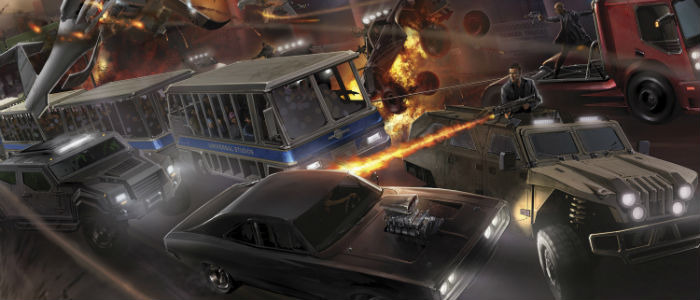 You expect to see Super Bowl commercials for big movies, but how often do you get them for theme park rides? Well not every theme park ride is centered on a major franchise like Fast and Furious: Supercharged is. The brand new, action-packed thrill ride comes to Universal Studios Hollywood later this summer. It features cameos by Vin Diesel, Michelle Rodriguez, Dwayne Johnson, Tyrese Gibson and Luke Evans. Check out the Fast and Furious Supercharged Super Bowl commercial below.
Thanks to Universal Studios Hollywood for the video
Fast and Furious Supercharged Super Bowl commercial
The ride is part of the Studio Tour, which also added a new King Kong element several years back. This is how it's going to end. You can read more at Universal Studios official website. Here's the official description.
Ready....Steady....Go!
Universal Studios Hollywood goes full throttle with "Fast & Furious—Supercharged." #FastFuriousRide
"Fast & Furious—Supercharged" will reunite stars from the Fast & Furious series in a groundbreaking mega-attraction, conceived as a new installment to the dynamic film franchise that can only be experienced at The Entertainment Capital of L.A. Featuring Vin Diesel (Dominic "Dom" Toretto), Michelle Rodriguez (Letty Ortiz), Dwayne Johnson (Luke Hobbs), Tyrese Gibson (Roman Pearce) and Luke Evans (Owen Shaw), "Fast & Furious Supercharged" will catapult guests into the high-stakes underground world of fast cars in a harrowing escapade to save one of their own from an international crime cartel.
Coming Summer 2015, celebrate the 50th Anniversary of the world-famous Studio Tour and hold on tight for the all-new grand finale, Fast & Furious–Supercharged!
Ride along with the all-star cast from the hit movies on an exhilarating high-speed chase that exceeds 120 miles per hour and catapults you into the high-stakes underworld of fast cars and international crime cartels.
You'll be engulfed in a world of cutting-edge, hyper-realistic special effects, including 3D-HD imagery projected onto the world's most expansive 360-degree screens!