Which 2015 Super Bowl Commercials Were Directed By Movie Directors?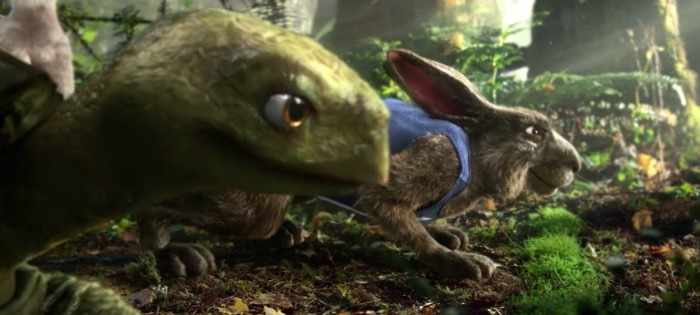 Big-screen filmmakers are regularly hired to film 30 and 60 second television commercials, and many of the bigger spots premiere during the NFL's annual mega event, the Super Bowl. So which of the commercials shown during the big game were directed by movie directors? Which commercials were helmed by the directors of such films as The Bourne Identity, The 40-Year-Old Virgin, The Thing, Little Miss Sunshine, Maleficent, and Nightmare on Elm Street? Which TV spots were directed by the cinematographers behind The Dark Knight trilogy and Lost in Translation, and the two-time Academy Award winning production designer responsible for creating the worlds of James Cameron's Avatar and Tim Burton's Alice In Wonderland? As with previous years, we've compiled a list for you to enjoy. Find out the 2015 Super Bowl Commercials directors after the jump.
2015 Super Bowl Commercials Directors
Carnival's "Come Back To The Sea" was directed by Academy Award-winning cinematographer Wally Pfister, who has worked on many of Christopher Nolan's films such as Inception and The Dark Knight trilogy, and recently made his feature directing debut with Transcendence.
Bud Light's Real Life PacMan #UpForWhatever was directed by Fredrik Bond (Charlie Countryman, Hovercar).
Kim Kardashian's Help Save The Data T-Mobile Commercial was directed by Paul Hunter, noted music video director who also helmed 2003's Bulletproof Monk.
Always' "Like A Girl" spot was directed by documentary filmmaker Lauren Greenfield, best known for the great documentary The Queen of Versailles and the 2006 film Thin.
Kia Sorento's "The Perfect Getaway" featuring Pierce Brosnan was directed by Matthijs Van Heijningen, helmer of 2011's The Thing remake.
Jonathan Dayton and Valerie Faris, the husband and wife directing team that received critical acclaim for their feature film directorial debut Little Miss Sunshine and the 2012 romantic dramedy Ruby Sparks, made the BMW i3 spot 'Newfangled Idea.'
Nationwide's "Invisible Mindy Kaling" was directed by Doug Liman, best known for films such as The Bourne Identity, Edge of Tomorrow, Mr. and Mrs. Smith, Swingers and Go.
Budweiser's "Lost Dog" was directed by Ridley Scott Associates' Jake Scott, who helmed the 2010 film Welcome to the Rileys. This commercial is the third part in a trilogy of ads from Budweiser and directed by Scott, released over the past two Bowls: "Puppy Love" and "Brotherhood".
Carl's Jr's "the all-natural burger" spot was also directed by Jake Scott.
Mercedes-Benz "Fable" was directed by Robert Stromberg, the two time Academy Award-winning Art Director of Avatar and Alice in Wonderland who made his feature directorial debut last year with Disney's Maleficent.
Lexus NX's "Make Some Noise" spot was directed by Dave Meyers, noted music video director who helmed the 2007 film The Hitcher.
Dove Men + Care's "Real strength" spot was directed by Rob Meltzer, director of the 2004 viral short film I Am Stamos and the 2013 adventure comedy film Welcome to the Jungle.
Reebok's "Be More Human: Freakshow" was directed by Ag Rojas, whose short film Crown played at the 2012 Fantastic Fest.
SquareSpace's "Jeff Bridges Sleeping Tapes" starring Jeff Bridges was directed by Tim Godsall, the first time feature director of the upcoming film Len and Company starring Juno Temple, Kathryn Hahn and Rhys Ifans.
"Red Nose Day" starring Jon Hamm was directed by Judd Apatow (Knocked Up, The 40 Year Old Virgin).
Dodge's "Wisdom" was directed by Samuel Bayer, the noted music video director who made his feature debut with the 2010 Nightmare on Elm Street reboot.
Loctite's "Positive Feelings" was directed by Tim & Eric of the Tim and Eric Awesome Show and director of Tim and Eric's Billion Dollar Movie.
Nissan's "With Dad" was shot and directed by Lance Acord, the cinematographer for Lost in Translation, Being John Malkovich and Where the Wild Things Are.
Game of War: Fire Age's "Machine Zone" spot featuring Kate Upton was directed by Nathan Price of Park Pictures, who has directed for a number of award-winning New Zealand TV series, including "The Insider's Guide to Love" and "The Hothouse."
Newcastle's "Band Of Brands: 37 Brands" was directed by Ruben Fleischer, director of Zombieland, Gangster Squad and 30 Minutes or Less.