Cool Stuff: Tyler Stout's 'Alien' Poster For Mondo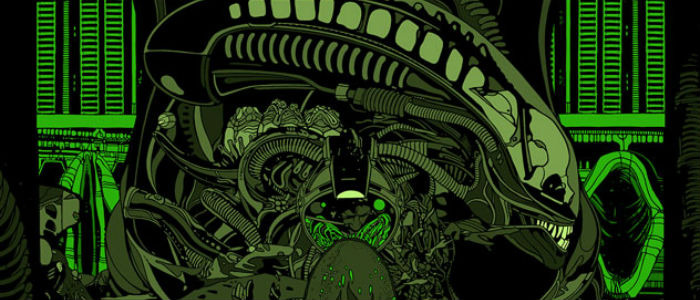 Tyler Stout is one of the most popular poster artists out there today but, in 2014, he was relatively quiet. Kind of like space. Which leads us to his first poster of 2015, Ridley Scott's Alien.
The poster was revealed Wednesday night at a special screening of Alien at the Alamo Drafthouse in Austin Texas and the remaining posters will go on sale Friday January 30 at a random time. See the full images of the Tyler Stout Alien poster below.
Here's the regular and variant editions of Tyler Stout's Alien.
Both posters are 24 x 36. The red regular is an edition of 510 and costs $60. The green variant is an edition of 235 and costs $110.
Again, it goes on sale Friday at a random time by following
@MondoNews
.