Cool Stuff: Tracie Ching's Tarantino Tintypes Art Prints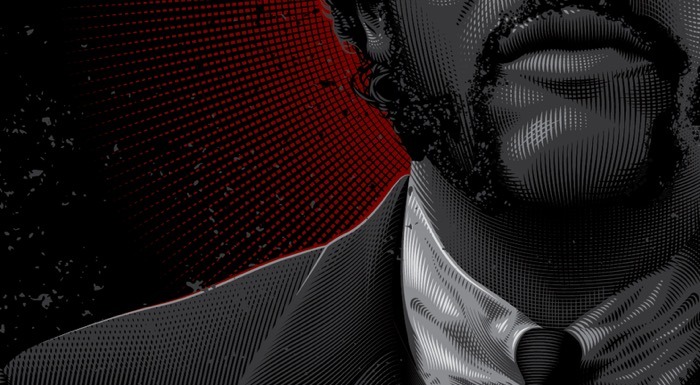 Hero Complex Gallery is holding the Young Guns Invitational, a show featuring emerging artists, opening on Friday, January 30th at 7:00pm (unsold prints will be sold online the following week, TBD). Tracie Ching sent me a preview of her Quentin Tarantino inspired series of prints which will debut at the show. See a ton of images of Tracie Ching's Tarantino Tintypes Art Prints, after the jump.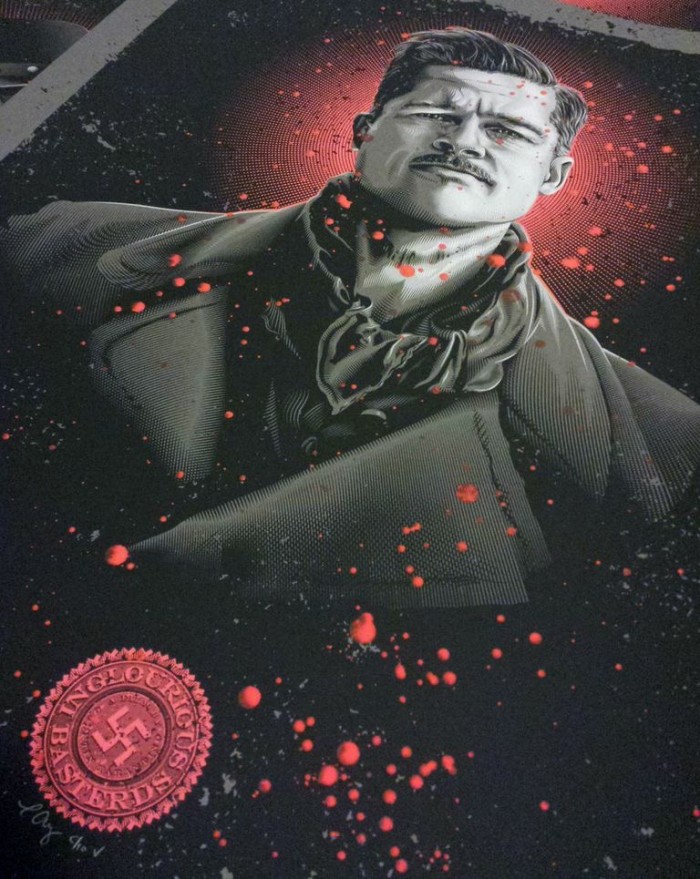 Here is more info from Tracie:
I was asked to participate in Each artist was asked to submit a small body of work featuring a subject of their choosing. I decided to create portrait studies evocative of old tintype photographs for three of Quentin Tarantino's most memorable characters – Jules Winnfield from Pulp Fiction, Aldo Raines from Inglourious Basterds, and Django from Django Unchained. They have been printed on French Paper's gorgeous Steel Grey 100C and each study has a small variant run, each featuring totally unique blood splatter embellishments.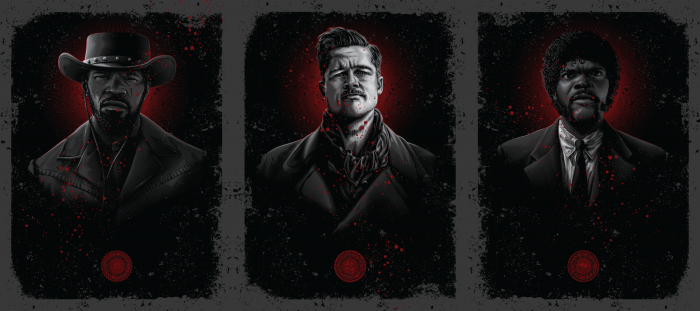 Print info:
Ltd. ed. 18x24" silkscreen print
4/0 on Steel Grey 100C
Hand signed & numbered
Variant feat. blood splatter embellishments
Here are also a couple process videos: