Paul Bettany Hints Vision Will Be Back After 'Avengers: Age Of Ultron'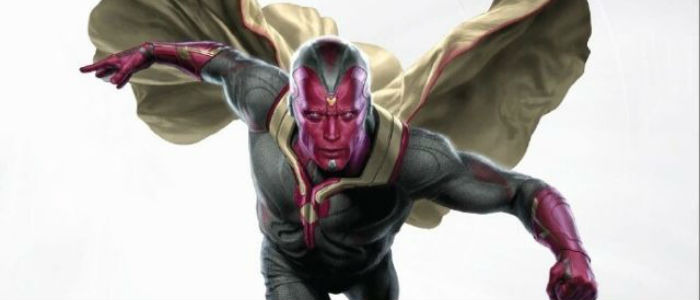 One of the closest guarded secrets in Joss Whedon's Avengers: Age of Ultron is the role of Vision. We know Paul Bettany is playing the character, that his playing the character is a link back to Tony Stark's personal assistant J.A.R.V.I.S. and that Vision's creation is somehow linked to Ultron, the artificially intelligent villain of the film. Traditionally the character has some pretty impressive powers but the extent we'll see those play out in the film, his allegiances, origins and more, are nothing more than educated guesses at the moment.
Now, a new piece of information regarding Vision has been revealed. Bettany hinted in a new interview that he and the character are already planning to return for another Marvel movie. Read the Paul Bettany Vision quotes below.
Bettany was talking to News Australia (via Superhero Hype) about Vision and said the following:
That's the really great thing about the Marvel gig for me. I have never known if I have had a job six months out ever in my life. And now I know that they have plans and I can be even more judicious about the stuff that I do outside of that work. I can wait for the right thing and feel really attached to it.
Obviously he doesn't explicitly say he's coming back, but saying he knows he has another job six months out and "they have plans" definitely hints at it.
The next question becomes, when and where will we see Vision after Avengers: Age of Ultron? Let's assume "six months" is literal, that would be June. Captain America: Civil War will likely be filming then. So that's a possibility. Doctor Strange will go into production after that and maybe he fits there. But, if the "six months" isn't literal – and it probably isn't – maybe he's a link from Avengers to Guardians of the Galaxy 2. If I had to put money on it though, it feels like the character would probably best fit in Avengers: Infinity War, which probably will start shooting late next year.
Either way, I think we'll be able to make a pretty solid guess in about three months when audiences begin to see Avengers: Age of Ultron. For now though, I don't need to know when we'll see Vision again. I'd just be happy with an official image of him.
When do you think Vision will return in the Marvel Cinematic Universe?