'Imitation Game' Director Picks Up Sci-Fi Love Story From 'Doctor Strange' Writer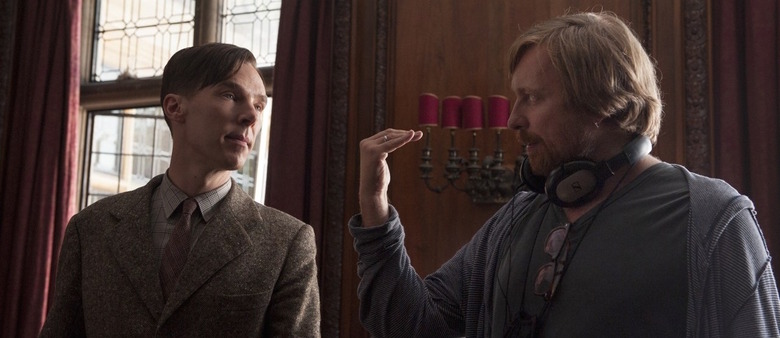 Jon Spaihts' Passengers is one of those scripts that's been kicking around Hollywood for years, attracting lots of attention but never quite getting off the ground. Up until recently, it was going to be directed by Bryan Kirk with Keanu Reeves starring.
But now that that's no longer the case, The Imitation Game director Morten Tyldum will be the next to take a crack at it. More on the Passengers Morten Tyldum project after the jump. 
Deadline reports Tyldum is in early talks to direct Passengers. The sci-fi love story unfolds on a spaceship transporting human cargo to a distant planet. An accident causes one of the humans to thaw from cryogenic slumber nearly a century earlier than planned. Unwilling to spend the next several decades alone, he wakes up a female passenger.
Reeves was already attached to Passengers by the time it landed on the 2007 Black List. Gabriele Muccino circled the film in 2010 but it never progressed. Passengers came back to life in 2013 with Kirk in the director's chair and The Weinstein Co. set to distribute. Reese Witherspoon was set for the female lead, and later replaced by Rachel McAdams.
Then last year, Passengers lost both The Weinstein Co. and McAdams. Focus Features entered negotiations to pick it up shortly afterward. Ultimately, Sony closed a deal to acquire Passengers last month. Michael De Luca, Neal Moritz, and Ori Marmur are producing. No cast is on board at this point.
Tyldum is a Norwegian filmmaker who made his English-language debut last year with The Imitation Game. The Alan Turing biopic has been nominated for eight Oscars in all, including Best Director for Tyldum, Best Actor for Benedict Cumberbatch, and Best Picture. Prior to that, he was best known in the U.S. for Headhunters, a Jo Nesbø adaptation that starred Nikolaj Coster-Waldau.