'Paranormal Activity: The Ghost Dimension', 'Friday The 13th', 'Rings' Get New Release Dates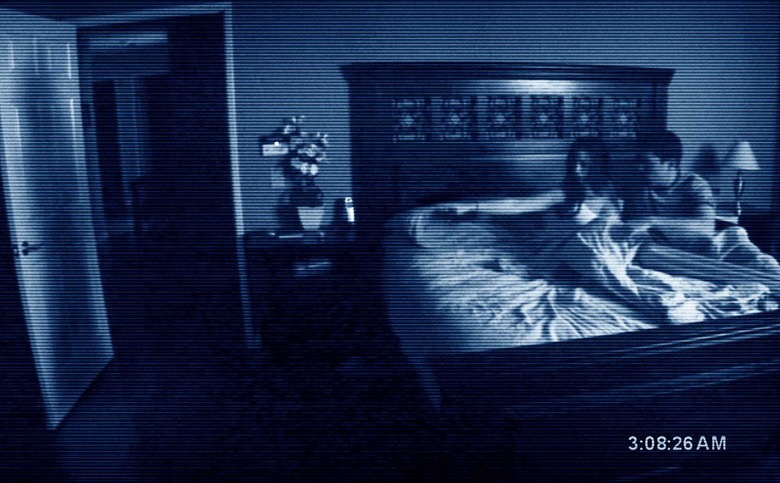 Paramount's horror lineup is getting a shakeup. The studio has pushed back Paranormal Activity: The Ghost Dimension into the Halloween season, while the Friday the 13th reboot moves from this fall to next spring. Meanwhile, The Ring reboot Rings claims a late 2015 premiere date.
Get the new Paranormal Activity: The Ghost Dimension release date and other details after the jump. 
Variety reports that Paranormal Activity: The Ghost Dimension has moved from March 13, 2015 to October 23, 2015. That's still a lot earlier than its previously estimated 2016 opening. The new position puts it against Jem and the Holograms and The Last Witch Hunter.
Also opening this fall will be Rings, which is now set for November 13, 2015. The only other film currently scheduled for that date is the comedy Rock the Kasbah.
That November 13 slot was previously occupied by Friday the 13th, which has jumped back six months to a different Friday the 13th — specifically, May 13, 2016. Also in theaters that weekend will be an untitled comedy by Universal, and the second weekend of Captain America: Civil War.
This is the second move for Friday the 13th, which was originally set for March 13, 2015. Which, you'll recall, is Paranormal Activity's old date. Scouts vs. Zombies also briefly occupied that spot at one point.
Greg Plotkin is directing Paranormal Activity: Ghost Dimension from a script by Jason Pagan and Andrew Stark. Jason Blum and Oren Peli are producing. We've heard that it'll be the first-ever Paranormal Activity film released in 3D.Rings is intended to resurrect The Ring franchise that started in 2002 and then stalled after The Ring Two in 2005. F. Javier Gutierrez will direct, and Matilda Lutz will star. Original Ring star Naomi Watts won't return, but Samara and her deadly videotape will. Though I hope for her sake she learns about YouTube. It's hard to imagine a VHS tape doing much damage these days.
And the new Friday the 13th is the tenth installment in the Friday the 13th franchise. Richard Naing and Ian Goldberg wrote the script. No director or cast has been announced, so it's not surprising it needs extra time. And hey, if it fails to make that May 13 deadline, there's always January 13, 2017.