'Drunk Stoned Brilliant Dead: The Story Of The National Lampoon' Is A Must-Watch For Anyone Who Loves Pop Culture [Sundance 2015]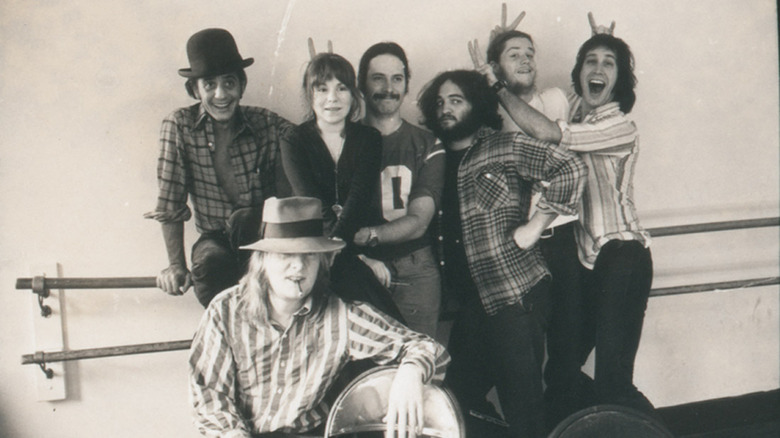 Many people today don't realize it, but much of modern comedy was born at the National Lampoon. John Hughes, Al Jean, Bill Murray, Chevy Chase, John Landis, Ivan Reitman and John Belushi are just some of the famous names who got their start through something related to the once-popular humor magazine, created in 1970.
Drunk Stoned Brilliant Dead: The Story of the National Lampoon, directed by Douglas Tirola, tells the complete history of this incredible brand. Simultaneously, the film documents much of the humor we love today: Saturday Night Live, The Simpsons, and more. Below, read the rest of our Drunk Stoned Brilliant Dead review.
The best thing Drunk Stoned Brilliant Dead has going for it is the energy and humor of the National Lampoon. The film moves along at an MTV pace, bombarding the viewer with hilarious images, headlines and articles from the decades of the magazine. The talking heads are equally impressive: names like Chase, Landis, Reitman, Belushi's widow Judy Belushi Pisano, Judd Apatow, Kevin Bacon, Tim Matheson, Billy Bob Thornton and many more. There's always something funny on the screen, even if it doesn't quite mesh with the story being told.
That story follows Douglas Kenney and Henry Beard, the two friends who started the National Lampoon after attending Harvard and built it into a massive empire. Each man was a brilliant talent, but they were very different from one another, and their personalities are sort of the backbone of the film. Kenney provides the wild, over-the-top energy. Beard is the more organized and quiet rock of the organization. Those two tones pretty much sum up the movie, very serious on one hand, but also crazy.
The film then gets into the massively influential National Lampoon radio show, stage plays, and eventually Animal House and Caddyshack, which kind of changed everything in different ways. Along the way, Drunk Stoned Brilliant Dead also takes time to step back and reveal how the humor in the Lampoon was perfect for its time. It's very thorough.
If you know anything about the National Lampoon, Drunk Stoned Brilliant Dead, probably won't blow you away. But I didn't, so it did, and no matter what, the film is a must-watch for anyone interested in the history of pop culture.
/Film rating: 8 of 10