'Night Of The Living Dead' Origin Movie Is Still Happening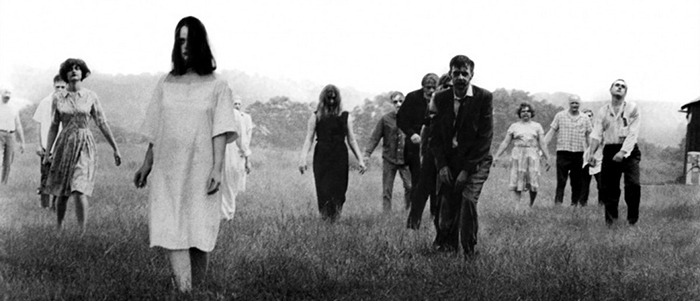 The latest exploitation of Night of the Living Dead is still alive. This project is called Origins, and actually comes from Cameron Romero, son of Dead creator George Romero. The film, which Cameron Romero will direct, is, as the title implies, a Night of the Living Dead prequel, exploring the origins of the situation seen in that original Romero film. Now the Night of the Living Dead prequel has new producers and money, and will shoot later in 2015.
reports that the script for the new film is by Romero, Darrin Reed and Bryce C. Campbell. Radar Pictures just signed on, and so Ted Field of Radar will produce with Aldo LaPietra, Campbell, Reed and Romero.
The story takes place during the Cold War, "when one scientist tried to give the world its best hope for survival and instead unleashed its worst nightmare." For more, we go to the project's pre-production
, which says:
In 1962, Dr. Ryan Cartwright was on the scientific and altruistic path to find a way for humans to sustain life in the event of M.A.D (Mutual Assured Destruction), a huge topic brought on by the Cuban Missile Crisis. Little did he know that over the course of the next several years of his life, he would take a well-funded and military focused journey to the darkest corners of the world...  as he creates the ultimate weapon for the government and a curse that will plague mankind for the rest of days.
Additionally, Romero the younger said in a statement, 
'Origins' is a great opportunity for me to continue the family tradition of creating haunting and ever-evolving depictions of the undead, and a great opportunity for Romero fans to see a story of zombie inception never portrayed before.