Edgar Wright Rewriting Steampunk 'Oliver Twist' Sequel 'Dodge And Twist'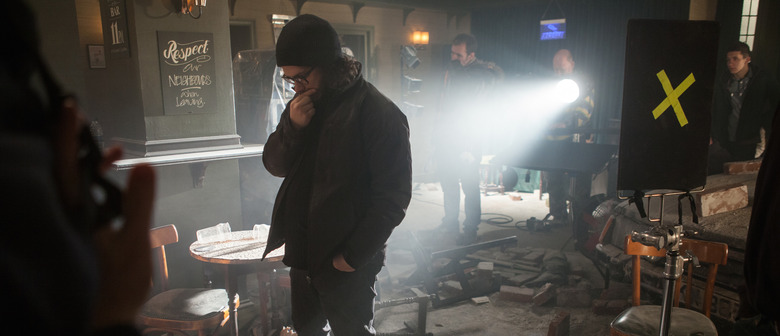 Even as Edgar Wright preps his next two directorial efforts, he's found time to work on another screenplay. Wright has submitted a rewrite of Dodge and Twist, an action-oriented steampunk sequel to Charles Dickens' Oliver Twist. Think Guy Ritchie's Sherlock Holmes, only with Oliver and the Artful Dodger.
More details on the Edgar Wright Dodge and Twist script after the jump. 
FilmDivider broke the news. Dodge and Twist was first announced in 2013. Cole Haddon (NBC's Dracula) wrote the original script from an idea by Ahmet Zappa (The Odd Life of Timothy Green). Simon Beaufoy (Slumdog Millionaire) was then brought in to do a rewrite. However, Wright's rewrite starts completely fresh.
Despite the title and similar premise, Dodge and Twist is not based on the novel by Tony Lee. The movie Dodge and Twist picks up 20 years after the events of Oliver Twist. Oliver is now a police officer, and the Artful Dodger is still a thief. The two find themselves at odds once more as Oliver tries to stop the Dodger from stealing the Crown Jewels.
Other characters from Oliver Twist are also involved, along with, according to Coming Soon, "an ass-kicking Queen Victoria." In other words, expect less pointed criticisms of Victorian society and more 21st century action thrills.
Zappa will produce along with Matt Tolmach. FilmDivider suggests Tolmach's Amazing Spider-Man star Andrew Garfield may be up for the role of the Artful Dodger. According to the site, Eddie Redmayne is envisioned as a potential Oliver Twist. As of now, however, no cast has been confirmed.
Dodge and Twist doesn't have a director, either, but don't look for Wright to take over on that front. He's currently getting the pieces together for Baby Driver, a "rock-and-roll car chase film" starring Ansel Elgort, and will then move on to the sci-fi YA adaptation Grasshopper Jungle.