'Going Clear' Is A Powerful But Disappointing Indictment Of Scientology [Sundance 2015 Review]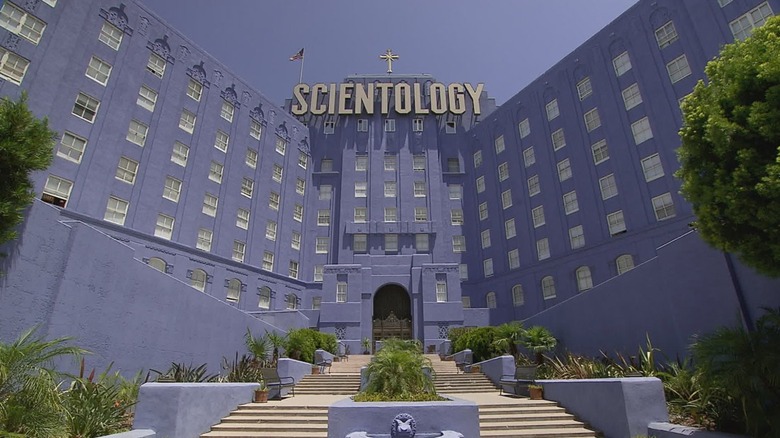 Going Clear: Scientology and the Prison of Belief is a good primer for, and a very damning and powerful indictment of the church of Scientology. Unfortunately, the film provides little in terms of new revelations, and viewers who have researched the church will find most of the documentary to be familiar ground. Read my Going Clear movie review after the jump.
I'll be completely honest — this year's Sundance line-up didn't really excite me much. I came to the festival without my usual list of films I had to see. I predicted that this would be the year of surprises and breakout performances, and judging from my first four days in Park City, that seems to be the case. The one film I arrived needing to see was Going Clear: Scientology and the Prison of Belief from Academy Award-winning documentary filmmaker Alex Gibney. Reading about Scientology has been a past obsession of mine, so I was excited to finally see someone make a documentary on the topic. I tell you this to give you an idea of my expectations going in.
Here is the pitch:
Gibney profiles eight former members of the Church of Scientology, whose most prominent adherents include A-list Hollywood celebrities, shining a light on how the church cultivates true believers, including their experiences and what they are willing to do in the name of religion. The film covers a broad range of material from the church's origins—punctuated by an intimate portrait of founder L. Ron Hubbard—to present-day practices and alleged abuses as reported in the media.
Going Clear Movie Review From Sundance 2015
The film is mostly comprised of talking head interviews with former Scientologists, sprinkled with fair use footage of church events, promo videos and earlier interviews given by the church's celebrity members — all of which has been readily available for some time. The movie provides little in the way of new information. Most of the revelations in this doc are covered in much greater depth in the Lawrence Wright book which spawned this movie.
So yes, I found Going Clear to be a disappointment.
The Church of Scientology and its current members have refused to take part in the documentary. I don't think anyone expected them to be involved, but their lack of participation makes the documentary feel like a one sided argument. Even Michael Moore gets his antagonists on camera to defend themselves, cornering them in an alleyway, or coming out of a building. Anything to get them on camera. And maybe thats my big problem — this movie was made by Alex Gibney and I should've known what to expect. Moore or Morgan Spurlock probably would have confronted the church or its more high profile members in some way. Louie Psihoyos may have launched an undercover hidden camera investigation giving us a peak inside the church's practices. But Gibney gives us a more traditional documentary.
Gibney's documentary is mostly comprised of stories contributed by Scientology members who have left the organization. It is through their brave participation that we get to hear some personal stories of how the church has supposedly been destructive. We get a history lesson on L Ron Hubbard, on the inception of the church, about the sea org, the "tyrannic" rise of David Miscavige, the claims of physical and mental abuse. There's talk of suppression of dissent, attack tactics, and the church's battle with the IRS to achieve tax-free status.
Most people will probably find the segment on the church's supposed involvement in the end of Tom Cruise's marriage to be most attention-getting. The film tries to implicate celebrity scientologists like Tom Cruise and John Travolta, insisting that they had to know about certain unfavorable aspects of the organization. The documentary claims that the church may be using damning personal information over some celebrities heads to keep them from leaving the church. And at the end of the film encourages the higher profile celebrity Scientologists to come out and speak against the church.
The most dramaticly compelling and moving material surrounds families that have been torn apart after the church listed a member as a "suppressive." I'm glad that a documentary about this topic has finally been made, but this feels like something made for television. And it is, as HBO will air the film on March 16th 2015. If you have friends or family who don't know much about the controversy surrounding the organization, DVR this doc and show it to them. If you have read some articles or Wright's book, you probably won't learn much.
/Film Rating: 7 out of 10