'Mrs. Doubtfire 2' May Not Be Happening But A 'Mrs. Doubtfire' Musical Is In The Works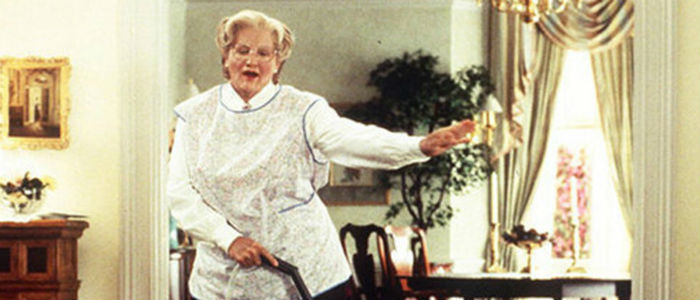 The passing of Robin Williams removed any chance of Mrs. Doubtfire 2 ever happening, but it turns out the character will endure regardless. In a new interview, composer Alan Menken revealed he's working on a Mrs. Doubtfire musical for the stage. Read more below.
Menken was talking to Entertainment Weekly about his other new project, Galavant, when he revealed news of the Mrs. Doubtfire musical. David Zippel is writing the lyrics alongside Menken's music. Harvey Fierstein, who played Robin Williams' friend Frank in the film – the guy who gives him the make-up – is writing the book. "The book" is Broadway speak for the script, and Fierstein has had success adapting films into musicals in the past. He wrote the books for Newsies and Kinky Boots.
"It's going very well, it's in its early stages, and that's probably all I can say," Menken told Entertainment Weekly. "We're really enjoying working on it."
Here's the audio.
Alan Menken Mrs Doubtfire musical announcement
Shows like this take years, sometimes even decades, so I wouldn't worry about tickets just yet. But it's super cool that this ultra popular film will live on in a way for new audiences to discover it. Would you go see a Mrs. Doubtfire musical?