'Suicide Squad' Rumors: Joel Edgerton Could Replace Tom Hardy, Joe Manganiello May Play Deathstroke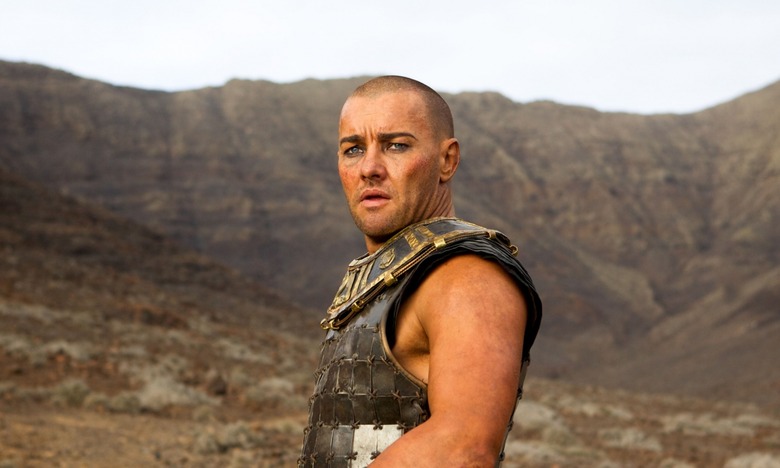 Just hours after Tom Hardy dropped out of Suicide Squad, word spread that Jake Gyllenhaal could replace him. But then just days after that, we heard Gyllenhaal had opted to pass, which leaves David Ayer's comic book movie with a gap to be filled.
Naturally, the rumor mill is only too happy to help fill it. The latest word is that Joel Edgerton and Jon Bernthal are both in the running to play Suicide Squad's Rick Flagg. Meanwhile, reports are also circulating that Gary Sinise and Joe Manganiello are in contention for other roles. Get all the latest Suicide Squad casting rumors after the jump. 
Cinema Blend and Latino Review are the sources of these latest Suicide Squad casting rumors — and we should stress they are just rumors at this point. Plus, even if they are true, no one's claiming that these deals are 100% done.
According to Cinema Blend's sources, Edgerton and Bernthal are both being eyed to replace Hardy. Neither has the name recognition of Hardy or Gyllenhaal, but both seem like decent options. Especially considering Ayer needs to make a decision quickly, with shooting scheduled to begin this spring.
Edgerton has done well playing tough in films like Warrior and Zero Dark Thirty, but doesn't yet have a comic book franchise under his belt. On the other hand, Bernthal has the advantage a previous relationship with Ayer, as they worked together on last year's Fury. It wouldn't be surprising if the two were looking to team up again.
The site also claims Manganiello is up for the part of Deathstroke, a mercenary and assassin. We know he's got the muscle to play a comic book supervillain, but we'll see if this one pans out.
Elsewhere, Latino Review has heard Sinise could board Suicide Squad as General Wade Eiling. Cinema Blend backs up the Gary Sinise part, but insists he's not playing Eiling. Again, we're still waiting on official confirmation.
UNCONFIRMED TWITTER RUMOR: Pending more concrete sourcing, I hear Gary Sinise supposedly in talks to join SUICIDE SQUAD as GENERAL EILING.

— Umberto Gonzalez (@elmayimbe) January 22, 2015
With or without these four actors, Suicide Squad has a pretty great cast already. Will Smith, Margot Robbie, Jared Leto, Jai Courtney, and Cara Delevingne are all starring in the film, due out August 5, 2016.