Rumor: '300: Rise Of An Empire' Director Eyed For 'Aquaman'; Karl Urban Wanted For Supporting Role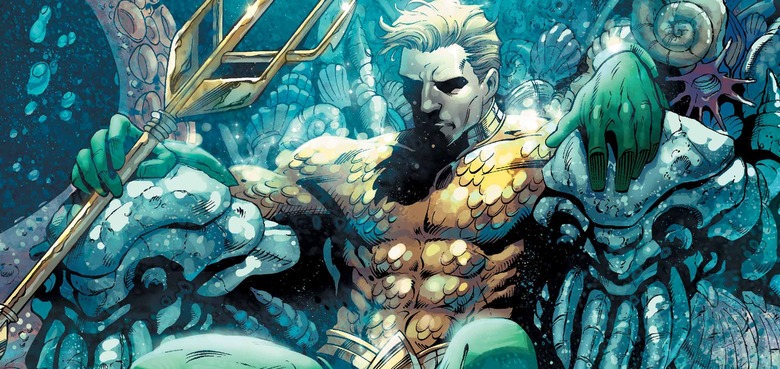 Warner Bros. / DC's Aquaman already has a leading man in Jason Momoa. Now it needs to fill in the rest of its cast and crew. To that end, the studio is rumored to be eyeing Noam Murro (300: Rise of an Empire) for the director's chair, and Karl Urban for a supporting role. More on the Aquaman Noam Murro and Karl Urban rumors after the jump. 
Last month, the Sony hack revealed that Jeff Nichols was in the running to helm Aquaman. However, Latino Review reports today that Murro is also in the mix, after impressing Warner Bros. with 300: Rise of an Empire. While critics were lukewarm on the film, it grossed $337 million (about triple its $110 production budget) at the worldwide box office.
Of the two, Nichols seems like the more interesting and unexpected choice. He's received high praise for indie dramas like Mud and Take Shelter, but a big-budget action movie like Aquaman would be a major change of pace for him.
But Murro might make more sense. He's already proven himself in the comic book adaptation subgenre with 300: Rise of an Empire — a franchise he took over from Man of Steel and Batman v Superman: Dawn of Justice director Zack Snyder. There's no chance Snyder will direct, as per Momoa's wishes, but Murro knows how to ape his style.
As for Urban, Latino Review claims Warner Bros. is waiting for him to finish up Star Trek 3 so they can pick him up for Aquaman. The site doesn't name the character but says it'll be a supporting role, possibly the villain.
Aquaman's profound "lameness" is a running joke among comic book fans, but this being Warner Bros. they want people to take him seriously. According to Latino Review, both scripts in development are massive in scope, "putting the Aquaman film more into a world-building spectacle blockbuster like Avatar."
Momoa will make his debut as Aquaman in Batman v Superman: Dawn of Justice, due out March 25, 2016. The Aquaman standalone is scheduled to open July 27, 2018. In addition, he's expected to appear in both Justice League movies, slated for 2017 and 2019.