Oscar Isaac Reveals Details Of His 'X-Men: Apocalypse' Costume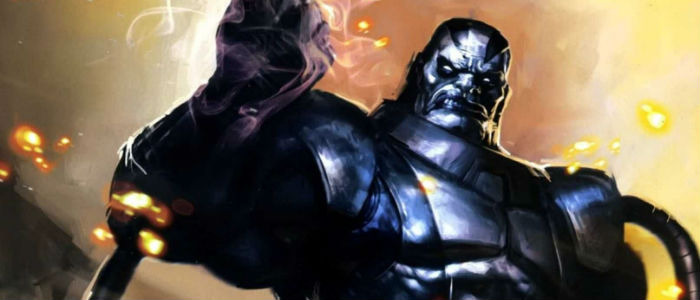 Casting an amazing actor like Oscar Isaac in a superhero movie is always a great idea, even when you don't get to see him. Isaac is playing Apocalypse in Bryan Singer's X-Men: Apocalypse, a character that – as you can see from the image above – doesn't really have many human looking qualities. He's alien, he's got this huge costume, you'd think Isaac would be unrecognizable as the character. However, we've already seen a glimpse of his younger self in Days of Future Past so there's no guarantee that the film version of Apocalypse will be similar to the comic book version.
In a new interview, Isaac talked a bit about the look of his character, Apocalypse. He admitted that while there will be some digital effects, large parts of it will be physical too. Read Isaac's Apocalypse costume quotes below.
Isaac was talking to Yahoo UK about the Apocalypse costume and said the following:
It'll be a mix [of practical and digital]. I haven't had a script so I haven't had a chance to look through the script and see what the exact requirements are, but I think it'll be a mixture of physical, aided with some robotic technology.
Well, if he hasn't seen a script, what's the status of the project?
After we finish here I'm heading to do a head cast [for 'X-Men: Apocalypse'], which they do often. You spend 3-4 hours with them putting plaster all over your head and they get a sense of what your face is like and what shape your head is, so they can start figuring out the costume and the make up and all that stuff, which is pretty fun.
That sounds like a lot can change in the next few months before everything is settled. But a mix of practical for the realism, and digital to make it pop, certainly sounds like the way to go. It also sounds like even if we don't see Oscar Isaac like we do in his other movies, the character will be very much him. What do you think of this idea for the Apocalypse costume?