'Con Air' Director Simon West Remaking 'The Blob'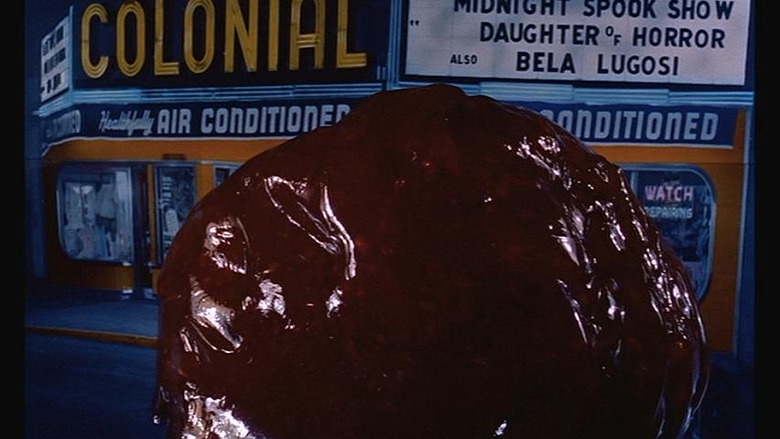 The Blob has been one of horror's most enduring enemies for decades. The unforgiving, gelatinous destructor first oozed into the public consciousness in 1958. Thirty years later, it was remade. Now, nearly thirty years after that, The Blob is back for the 21st century.Simon West, the director of Con Air and Tomb Raider, is attached to make a new version The Blob. Filming will start this summer. Get The Blob remake details below.
Here's the full press release on the latest Blob remake:
Pascal Degove, Managing Director of Goldcrest Films (Goldcrest) today announced that Goldcrest will co-produce sci-fi thriller The Blob alongside producers Richard Saperstein and Brian Witten and co-financiers Taewon Entertainment & A-List Corporation. A remake of the 1958 sci-fi classic about an alien life-form that threatens a small town, the film will be directed by Simon West with principal photography set to begin this summer. Taewon Entertainment & A-List Corporation, based in Korea, will co-finance as their first major English-language project.
Goldcrest, which is also handling global sales and distribution, will launch the film at the upcoming European Film Market in Berlin.
Director Simon West's films include Con Air starring Nic Cage, The General's Daughter starring John Travolta, Lara Croft: Tomb Raider starring Angelina Jolie. All made over $100 million domestically, opened at number 1, or both. West also served as an executive producer on the Oscar nominated Black Hawk Down and his television company has produced acclaimed series such as Fox's Keen Eddie, the CBS series Close To Home, Fox's Human Target and the NBC series The Cape. West most recently directed the action packed remake of The Mechanic starring Jason Statham and Ben Foster and Expendables 2, starring Statham, Stallone, Willis and many others.
Goldcrest Post (home to Todd Haynes' Carol) under Managing Director Tim Spitzer will be providing picture and sound post production services and visual effects under supervisor Chris Haney (Avatar, Avengers Assemble).
Jack Harris, 96-year-old producer of the original 1958 film, was recently awarded a star on the Hollywood Walk of Fame. The multi-hyphenate mogul will Executive Produce along with Judith Parker Harris, Shara Kay, and Laurence Freed. Pascal Degove and Nick Quested will Executive Produce for Goldcrest; Tae Won Chung will Executive Produce for Taewon Entertainment and Ju Young You for A-List Corporation. Michael Roban, Michael Harpster, Kyu C. Lee, Armen Aghaeian, Edward Mokhtarian, Geno Tazioli, Holly Kobzina and Paul Harris Boardman are also Executive Producers.
Pascal Degove, Managing Director Goldcrest Films said: "Simon West has a unique gift for blending cutting edge effects, awesome visual spectacle and a hint of humour. He's the perfect choice to reimagine The Blob and we're so excited to be partnering with him."Simon West "With modern CGI we can now fully realize the potential of The Blob. The world I create will be totally believable, immersive and emotionally satisfying. It's a thrill to introduce an enduring icon to a wider audience and a whole new era of fans."
Producers Richard Saperstein and Brinan Witten commented, "We grew up on The Blob. Simon West has a terrific and terrifying vision for bringing this iconic outer-space creature to life for a new generation. We're grateful to Jack Harris for the opportunity to reintroduce a classic franchise, and to Goldcrest and Taewon for joining us on this journey."
Jack Harris says, "May the inclusion of Pascal Degove and his Goldcrest team ignite today's audiences as the historically, astounding original BLOB did." Judith Parker Harris has produced and directed over 3,000 TV commercials.
Saperstein and Witten most recently produced Cell, based on the bestselling novel by Stephen King, which stars John Cusack and Samuel L. Jackson, which will be released later this year. The producers are represented by attorney Bill Grantham of Rufus-Isaacs, Acland, & Grantham LLP.