Kaya Scodelario Confirmed For 'Pirates Of The Caribbean 5'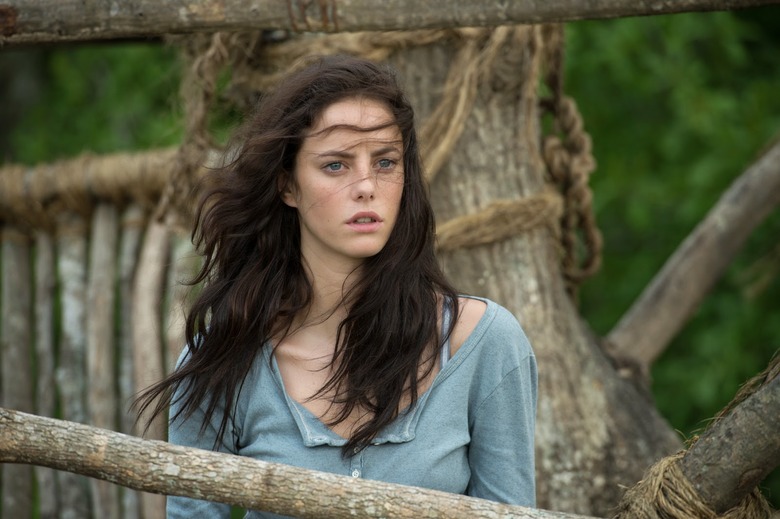 UPDATE 1/26/2015: Kaya Scodelario has just been confirmed for Pirates of the Caribbean 5. Click through for the official announcement by producer Jerry Bruckheimer. The original story from 1/22/2015 follows.
The Pirates of the Caribbean 5 crew is about to get a little bit bigger. Kaya Scodelario is in early talks for the female lead, joining returning stars Johnny Depp, Geoffrey Rush, and Orlando Bloom and series newcomers Javier Bardem and Brenton Thwaites. More details on the Kaya Scodelario Pirates of the Caribbean 5 casting after the jump. 
Deadline got the scoop. Scodelario will play the love interest to Thwaites' character, a British soldier named Henry who joins forces with Jack Sparrow. (We've previously heard that the female lead would be an accused witch, but it's unclear if this is the same character.) Bardem plays the villain, a ghost captain determined to avenge his brother's death. He targets Jack, whom he believes was responsible.
We first got word that Disney had its eye on Scodelario for Pirates of the Caribbean 5 last month, when she tested for the role along with Gabriella Wilde (Carrie), Lucy Boynton (Miss Potter), Alexandra Dowling (The Musketeers), and Jenna Thiam (the original French version of The Returned).
Scodelario first broke out on the U.K. series Skins. Her profile also got a big boost last year thanks to The Maze Runner. She's currently shooting the sequel, The Maze Runner: The Scorch Trials, due out in September. Her other film credits include Moon, Clash of the Titans, and Wuthering Heights.
Pirates of the Caribbean 5 has been in the works for several years already but has suffered several stops and starts. Disney seems to be treading carefully after the lukewarm public reaction to the last installment, Pirates of the Caribbean: On Stranger Tides. It made just $241 million at the domestic box office, though international markets pushed the total gross past the $1 billion mark.
As of now, however, Pirates of the Caribbean 5 is on course to start shooting next month in Australia for release on July 7, 2017. Joachim Rønning and Espen Sandberg (Kon-Tiki) are directing.
UPDATE 1/26/2015: Bruckheimer tweeted about Scodelario's casting:
Pleased to announce that we cast Kaya Scodelario for the 5th Pirates of the Caribbean. Talented young actor from Skins & The Maze Runner.

— BRUCKHEIMER FILMS/TV (@BRUCKHEIMERJB) January 24, 2015