VOTD: Brad Bird Plays With Mondo's 'Iron Giant' Toy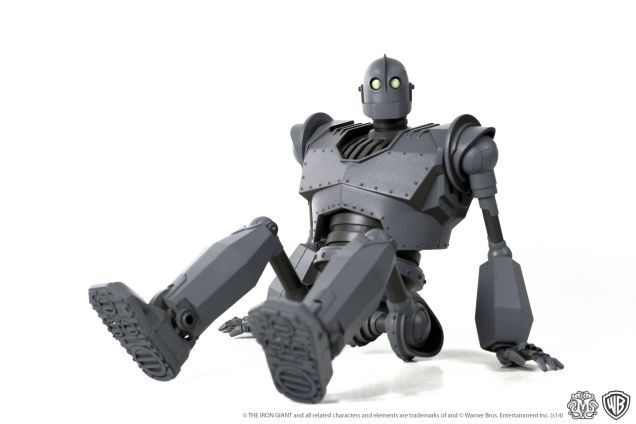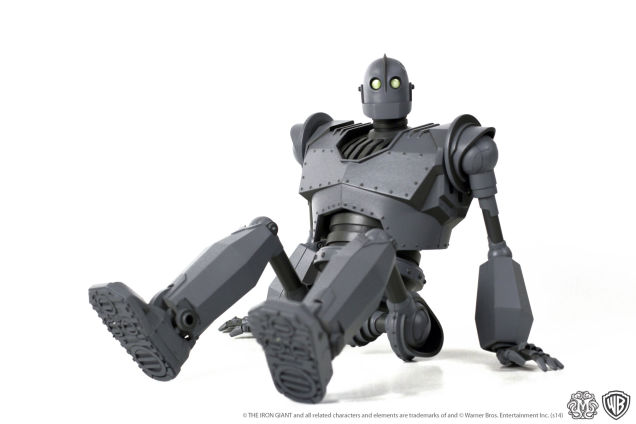 Brad Bird, the director of the underrated 1999 animated film The Iron Giant, is playing with Mondo's latest creation. "I want one," he says. So do we.
Thursday, the company is releasing their second toy ever, a 16 inch high end reproduction of the iconic robot. To raise awareness for the release, Mondo put out a video of Bird playing with the toy and being amazed by the attention to detail. It's super cute and awesome. Check out the Brad Bird Iron Giant below.
Click on the link to see the video, which is not embeddable.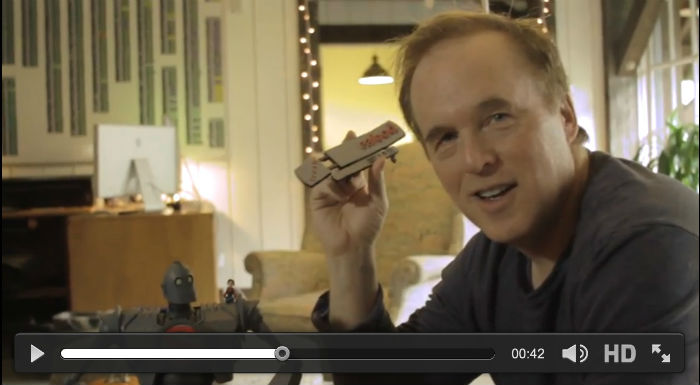 You can pre-order the figure starting Thursday at Mondo's site. Here are a few images:
Mondo worked to obtain the digital files used in the film to create the most accurate and detailed Iron Giant figure to date.
The figure features over 30 points of articulation and a variety of accessories allowing you to transform the Iron Giant into all of his notable incarnations. You'll receive two interchangeable heads with light-up eyes, a magnetic "S" that can be detached from a Seafood sign and attached to his chest, switch-out "War Arm" when things get tense, a Hogarth mini-figure, and of course, a girder to munch on. Additionally, the figure includes a sound feature with favorite Iron Giant quotes from the film. The limited edition "Hand Under Foot" accessory (the Iron Giant's detached hand that gets loose in the farmhouse) will be available exclusively through our website.
The figure will be sold for $300. A limited edition version of the figure with the "Hand Under Foot" accessory will be sold for $315
The Iron Giant Deluxe Figure will be available at Mondo starting tomorrow. Please follow us on Twitter (@MondoNews) for the on sale announcement.