'The Gunman' International Trailer: Sean Penn Has A Guilty Conscience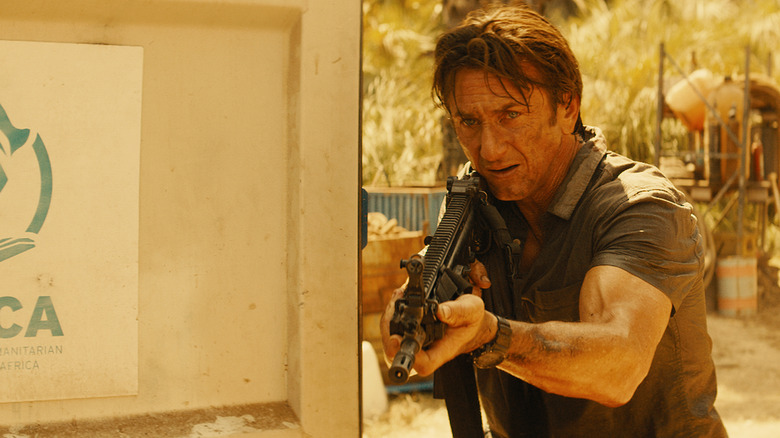 It'll be at least a couple years before Taken 4 comes out — if it ever does come out — but while we wait, The Gunman might be able to tide you over. Directed by Pierre Morel (of the first Taken), The Gunman stars Sean Penn as Jim Terrier, a former Special Forces soldier and military contractor suffering from PTSD.
All he wants is to reconnect with his love, but circumstances get in the way. He has information that has certain very dangerous people wanting him dead, and he goes on a globe-trotting mission to clear his name. Watch The Gunman international trailer after the jump.
Studiocanal UK unveiled The Gunman international trailer on YouTube.
The Gunman looks pretty familiar for the most part, but there's reason to hope it'll be a cut above Taken's many imitators. It's based on a novel by leftist French novelist Jean-Patrick Manchette, who's known for infusing his noir tales with social and political criticism.
In an interview from 2013, Penn insisted there would be more to The Gunman than cheap thrills. "Calling it an 'action film' is kind of like calling Meryl Streep a sexy blonde chick," he said. "She is. But that really doesn't tell the story of what she is at all."
The substance of the story could help explain what Penn is doing in a Liam Neeson-style actioner. "I don't separate this in my mind from anything else I have done," he said at the time. "It's a very human story that deals with the same things exploited in action films, like warfare."
Then there's the cast. In addition to Penn, there's Idris Elba, Javier Bardem, and Ray Winstone — actors who are familiar with action movies, yes, but also actors known for bringing weight and intelligence to their roles.
And hey, even if all that turns out to be marketing blather and The Gunman really is just another Taken ripoff, at least it looks like a pretty entertaining one. The Gunman lands in theaters March 20, 2015.