'The Turning' Trailer: Australian Anthology Features Cate Blanchett And Rose Byrne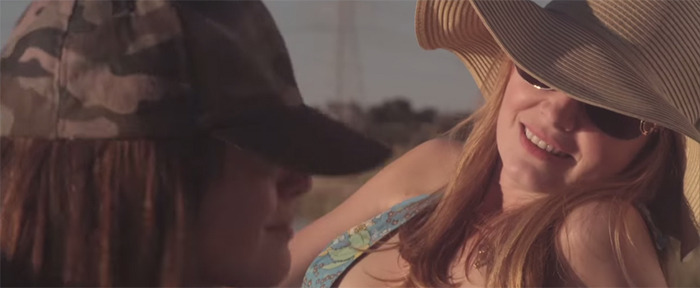 There's a film with Cate Blanchett, Rose Byrne, Hugo Weaving, Miranda Otto, and Richard Roxburgh that US audiences haven't had a chance to see yet. The Turning is an Australian anthology film that adapts a set of short stories by Tim Winton, with more than a dozen directors, including Mia Wasikowska and Anthony Lucas (The Mysterious Geographic Explorations of Jasper Morello), David Wenham (300: Rise of an Empire) and Justin Kurzel (Assassin's Creed). But the anthology structure and long running time mean that has mostly been on the festival circuit for a while. Check out a trailer for The Turning below.
The hazy cinematography and general tone of this trailer will probably lead some to assume this is riffing on Terrence Malick's style, and that may be the case. But what's interesting to me is that a film crafted by a whole host of directors looks relatively uniform. That's probably also an effect of selective cutting for the trailer, but still: this is a good sales pitch.
There's no release date for the US yet, though Main Street Films is reportedly set to put the film in theaters this year. Film School Rejects notes that the full cut is 180 minutes long, though the UK and Irish release — which is what this trailer is for — is cut down to 107 minutes. That release is set for February 3.
Trailer via Soda Pictures.
An adaptation of Australia's best-selling book of short stories. Ten stories interweave in their respective narratives, creating an intriguing and twisting central plot-line that often centres around the enigmatic members of the Lang family, each consumed by their shared pasts. The Turning explores the impact of past on present, how the seemingly random incidents that change and shape us can never be escaped or let go of. All of the stories are bound together by recurring themes; the passing of time, regret, addiction and obsession.