Deadpool To Start Shooting This Spring In Vancouver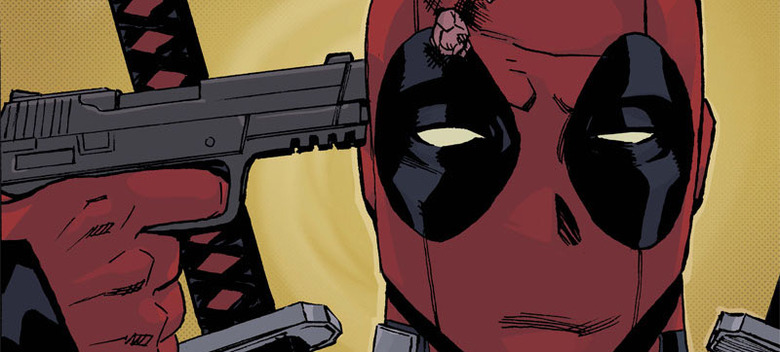 The Deadpool spinoff had been talked about for so long it had started to feel like a pipe dream. But now it's really and truly happening, with a release date in place and everything. And since said release date is just over a year away, the start of shooting is just around the corner.
Get details on the Deadpool start date and shooting location after the jump. 
Global News reports Deadpool is scheduled to begin filming in late March in Vancouver, with two months booked at North Shore Studios. The city happens to be the hometown of star Ryan Reynolds, but it was more likely chosen because other X-Men movies have shot there. (Including the most recent one, X-Men: Days of Future Past.)
Directing Deadpool is VFX wizard Tim Miller, who's been attached since 2011. Joining Reynolds in front of the camera will be T.J. Miller (Transformers: Age of Extinction) in a comic role, and Ed Skrein (Daario v1.0 from Game of Thrones) possibly as the villain.
Deadpool made his first appearance in Fox's X-Men universe in 2009's X-Men Origins: Wolverine. That incarnation of the character wasn't much loved by fans, who complained that the colorful fan-favorite had been rendered bland and boring.
Thankfully, the upcoming spinoff promises to stick closer to the comic book incarnation of the character, down to his offbeat sense of humor and tendency to shatter the fourth wall. An early bit of test footage seemed to make good on that promise.
Still unclear is whether Deadpool will be rated R, as has long been hoped for by fans. (The Merc with a Mouth tends to have a pretty dirty mouth.) It'll also be interesting to see how the film fits into Fox's larger X-universe, as previously confirmed by Simon Kinberg.
Deadpool will land in theaters on February 12, 2016.