'Fargo' Season 2 Features Ronald Reagan As A Significant Character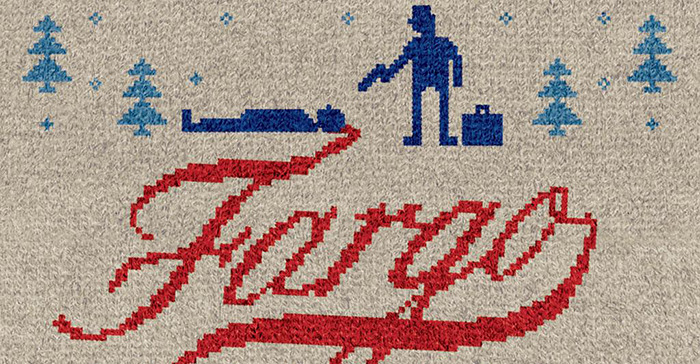 We now know a bit more about the season season of Fargo, which starts to shoot in Calgary today. At the FX TCA presentation, FX CEO John Langraf had a few things to say about the new season: "It's a big sprawling, in some ways, more comedic [season], though at times, a very serious show. It's set in the late '70s against the backdrop of Ronald Reagan's first campaign for President of the United States. Reagan is a character in it." A few more explanatory details, including a bit about just how Reagan fits into Fargo season 2, are below.
That quote comes from EW, which (along with IGN) confirmed with Langraf that "Reagan is a character" means not just that the politician will be often seen in the background. An actor will play Reagan, and Langraf told EW "Reagan will be interacting with our characters." The identity of the actor cast to play Reagan has not been revealed.
The show is kicked into motion by Lou Solverson (Patrick Wilson, inheriting the role from season one actor Keith Carradine) returning home from Vietnam in 1979. IGN reports that Reagan comes into the story as the man passes through Solverson's neck of the woods in South Dakota, leading to Solverson being assigned to Reagan's protection detail.
In addition, the female roles will be significant. Langraf says,
A lot of what it's about is the cultural transformation that was going on at the time. It's about the sense that the war has come home. It's also about feminism, so there are some really significant female characters. It's a big, sprawling, incredibly ambitious [series]. Noah [Hawley] just channeled the Coen brothers and tells stories in a way that's so fresh and so surprising.
Fargo season two also features Ted Danson as Hank Larsson, Lou's father-in-law; Nick Offerman as Karl Weathers, a local lawyer; Jean Smart as Floyd Gerhardt, who leads a crime family investigated by Solverson; Jeffrey Donovan, Angus Sampson, and Kieran Culkin as her sons; and Kirsten Dunst as "small town beautician Peggy Blomquist, and her husband Ed (Jesse Plemons), who attempts to be supportive of his wife's self-discovery, even if he doesn't quite understand it."