'Blackhat' Is An Early Contender For One Of The Worst Films Of 2015 [Video Review]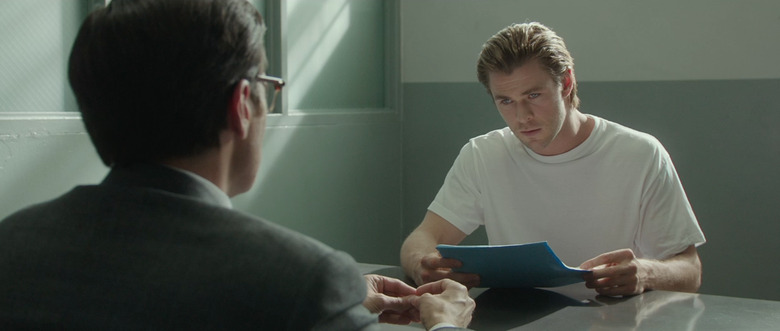 Michael Mann's Blackhat is an early contender for one of the worst films of 2015. It plays out like a really bad, excruciatingly boring parody of Mann's films. The plot is paper thin, the relationships are completely implausible, and the dialogue is laughable, to the extent that much of my audience found the film unintentionally hilarious.
Sure Blackhat has some of Mann's trademark flourishes, including a couple thrilling shootouts and some gorgeous cinematography of exotic locales. But there are so many elements that are truly terrible that they overshadow anything good about the movie. Hit the jump to see my full video review of Blackhat.
Here's the plot summary for the film:
Set within the world of global cybercrime, Legendary's Blackhat follows a furloughed convict and his American and Chinese partners as they hunt a high-level cybercrime network from Chicago to Los Angeles to Hong Kong to Jakarta. Directed and produced by Michael Mann, the film stars Chris Hemsworth, Viola Davis, Tang Wei and Wang Leehom, and it is written by Morgan Davis Foehl and Mann. Legendary's Thomas Tull and Jon Jashni produce alongside Mann, while Alex Garcia and Eric McLeod serve as the executive producers.