'Gremlins' Reboot May Be Dead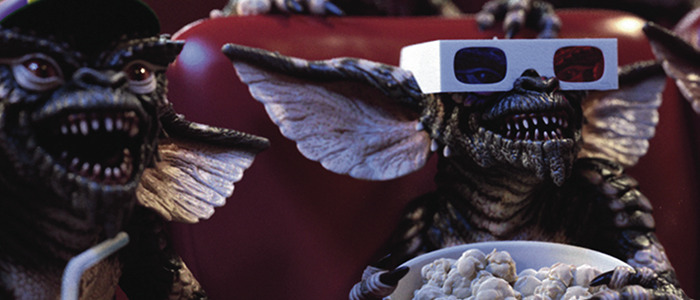 Gremlins is a property that has been on the "maybe/maybe-not" list for a reboot or remake over the last few years. As a great example of animatronic effects, the idea of seeing all-CG (or mostly-CG) gremlins isn't very appealing, and the relatively safe tone of big-budget filmmaking now isn't the sort that lends itself to a great new Gremlins movie.
Still, screenwriter Seth Grahame-Smith has been attached to a project that was supposedly fast-tracked at Warner Bros. last year. We haven't heard more about it, so what happened? Grahame-Smith says it basically "ran out of steam." Is it too early to say "Gremlins Reboot Dead!"? Possibly, but this is good news for now.
Seth Grahame-Smith tells EW,
I think we just ran out of steam. It's one of those things where everybody got busy doing other things. It's something I would love to come back to, but right now Steven's making two movies back to back and Chris Columbus is busy. We're all taking a five-minute break on that.
Hopefully that five-minute break will run a lot longer than that. "Steven" there is Steven Spielberg, who has his Untitled Cold War Thriller to finish, and then will do The BFG.
The idea in play was supposedly a sequel-style reboot that would pick up 30 years after the original. Chris Columbus was attached to make the movie a while ago, which is why his schedule is important to this project, too.
We already know that original director Joe Dante, who also made the Looney Tunes-inspired sequel, has not been involved in sequel or reboot plans. If that changed we might feel differently; Dante being on board would lend a new Gremlins movie some cred it needs.