Zachary Levi Joins NBC's 'Heroes' Follow-Up 'Heroes Reborn'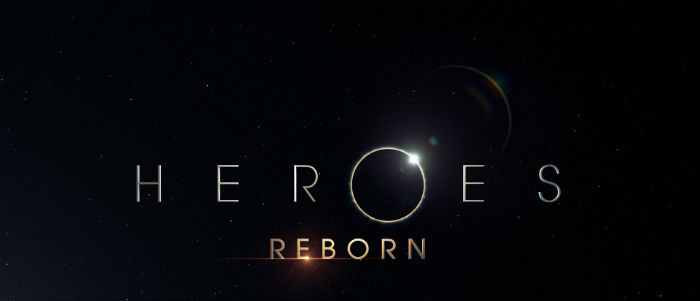 Almost a year has passed since NBC announced that Tim Kring was bringing back his hit show, Heroes. The event, called Heroes Reborn, will be a 13-episode mini-series that should premiere at some point this year. In that time, only one cast member had been revealed, Jack Coleman, reprising his role as the popular "Horn Rim Glasses" man. Now casting is about to get rolling again and the first new addition is NBC and superhero movie alum, Zachary Levi. Read about the new member of the Heroes Reborn cast below.
TV Line broke the news of Levi's casting, and ran this quote:
There are a few franchises I've always wanted to be a part of, and Heroes is one of them. Chuck gave me the opportunity to wield some fun powers, but an entire world with superpowers is a world I've always wanted to explore. I'm so grateful for the opportunity to work with Tim [Kring], and the awesome team around him, in bringing this to life. Moreover, to be working with NBC again is such a reward in itself, as my bonds and relationships there are deep.
There's no word on whom or what Levi will play except that it's a "key role." The president of NBC, Robert Greenblatt, said this about the show overall last week:
Jack's the way in, but I think – and I'm not trying to be coy because we just don't know – you will see several of the old cast popping in to episodes.
Apparently, we'll be hearing more about casting in the coming weeks. There's still no public timeline of when we'll actually see the show on air. But if "Jack's the way in," you can assume his hunt for heroes may not have ended with the show.
I really enjoyed Heroes when it first aired but felt it lost a bit of its impact as it went along. It was cancelled after four seasons. Still, a self-contained story set in that world definitely has my interest and Levi is a unique actor that rides that line between funny and goofy, but also serious and geeky. He's a nice addition.
Who do you hope returns for the Heroes Reborn cast? For me, if you don't bring back at least two or three of the core characters played by Ali Larter, James Kyson Lee, Masi Oka, Hayden Panettiere, Adrian Pasdar, Zachary Quinto, Sendhil Ramamurthy or Milo Ventimiglia, why make the show at all, right?
Here's the official description of Heroes Reborn:
The saga behind the 2006 breakout series Heroes will continue as creator Tim Kring returns to the fold and develops new layers to his original superhero concept. This highly anticipated 13-episode miniseries will reconnect with the basic elements of the show's first season where ordinary people were waking up to the fact that they had extraordinary abilities. This series will be preceded by a new digital series that will introduce audiences to the new characters and storylines that will take the Heroes phenomenon to new places.