'Kong: Skull Island' Will Change King Kong's Time Period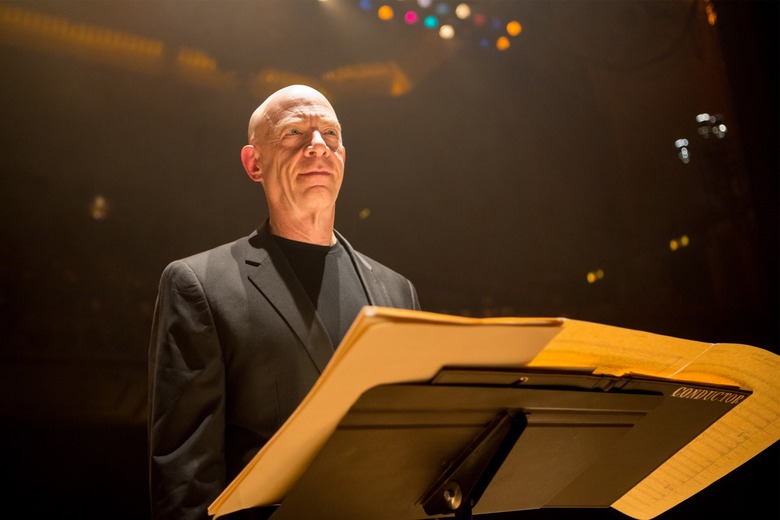 When we heard Jordan Vogt-Roberts' Kong: Skull Island was going to be a prequel to the already known King Kong stories, everyone assumed it would be set in the (possibly) distant past. Maybe even a Land of the Lost type thing. It would have to be, right? If Kong hasn't yet become the King, and we know he gets taken to New York City in the 1930s, you'd assume the story would have to be how he became the ruler of Skull Island. And that would've happened a long time ago.
Well, we now have our first clue that Kong: Skull Island isn't going to be what we thought. At all. In a new interview, one of the film's co-stars, Oscar frontrunner J.K Simmons, said part of the movie will take place in 1970s Detroit. Could that be the basis for a flashback? Is the whole Kong myth being revamped? Who knows, but we'll explore the Skull Island movie news below.
Simmons, who'll co-star with Tom Hiddleston, made the surprising revelation to MTV. Here's the video (with a cameo from the film's co-star Michael Keaton as well).
J.K. Simmons Talks Kong: Skull Island Movie
Get More:
Movie Trailers, Celebrity News
And here's the quote:
When it first came to my attention, 'There's interest in you for a new King Kong,' I thought, 'Okay, why? I met with Jordan Vogt-Roberts who's going to be directing it, and John Gatins who's gonna be writing, and Tom [Hiddleston]—Jordan was just so passionate and so smart and there's such an interesting new take on it, and it's set in Detroit in 1971 which is where I grew up, and we're gonna shoot in Detroit during baseball season and I'll be able to go to Tigers games, so there's a lot to like about this movie.
So, how the heck is that going to work? The initial thought would be 1971 Detroit is just a framing device. Maybe Simmons' character tells his kids or something about 50-60 years before when he visited Skull Island. But he specifically says "it's set in Detroit in 1971." That certainly makes it sound like more than just a few scenes. And if you are going to be shooting in Detroit for an extended period of time, you only do that if you really want to capture the essence of the city. If the city is an important character. Otherwise, shoot some exteriors and do the rest on a soundstage. That doesn't sound like what Vogt-Roberts is going to do here.
The fact of the matter is, we don't know what this tells us about the Skull Island movie except that it's not the movie many of us may have thought of. And that's a good thing.
But wait! Shouldn't we have already expected this? Below is the official plot description of the film released in December. Notice the bold sentence.
In the spirit of its worldwide blockbuster Godzilla, Legendary Pictures presents a bold new take on the mythos of another iconic beast with KONG: SKULL ISLAND, which stars Tom Hiddleston (The Avengers and Thor series).  Directed by Jordan Vogt-Roberts (The Kings of Summer) and written by John Gatins (Flight) and Max Borenstein (Godzilla), KONG: SKULL ISLAND will fully immerse audiences in the mysterious and dangerous home of the king of the apes as a team of explorers ventures deep inside the treacherous, primordial island.  Legendary's story honors the foundations of existing King Kong lore, but places it in an entirely new, distinct timeline.  Thomas Tull (Godzilla, The Dark Knight, Pacific Rim) and Jon Jashni (Godzilla, upcoming Warcraft) will produce and Alex Garcia (Godzilla) will executive produce.  The film will be released in 3D and IMAX 3D by Universal Pictures.
*Facepalm*
Thanks, J.K., for stating the obvious.
Kong: Skull Island opens March 10, 2017.