Danny Boyle Has A '28 Months Later' Idea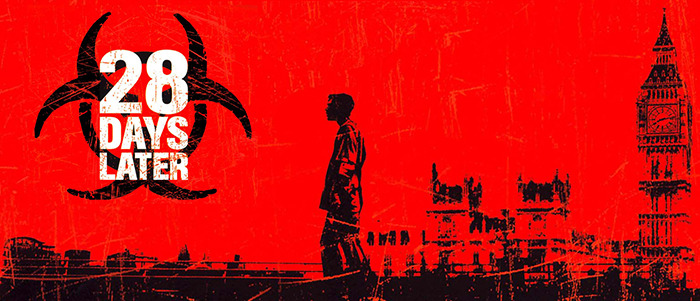 For years, there has been the potential for some combination of director Danny Boyle, screenwriter Alex Garland and producer Andrew Macdonald to return to the story they originated in 28 Days Later. That film, a "viral outbreak" zombie story set in London and the English countryside, was an early example of digital cinematography and a big influence on the explosion of interest in zombie films. It spawned one sequel, 28 Weeks Later, and now Garland says that the three men have started to talk seriously about making a third film.
In an interview with IGN, Alex Garland (who makes his directorial debut with Ex Machina) said that he and Boyle have started talking with Macdonald about the film, and that there's an idea of some sort in place.
We've just started talking about it seriously...We've got an idea. Danny [Boyle] and [producer] Andrew [Macdonald] and I have been having quite serious conversations about it so it is a possibility. It's complicated. There's a whole bunch of reasons why it's complicated, which are boring so I won't go into, but there's a possibility.
The idea that Boyle might director 28 Months Later (or whatever the eventual film might be called) cropped up several years ago, when Boyle was promoting 127 Hours. Then he said that he was open to making the movie, but wasn't likely to get to it any time soon. Now, five years later, the timing might work out.