'The Fantastic Four' Doing Reshoots In Louisiana [Updated With Teaser Premiere Window]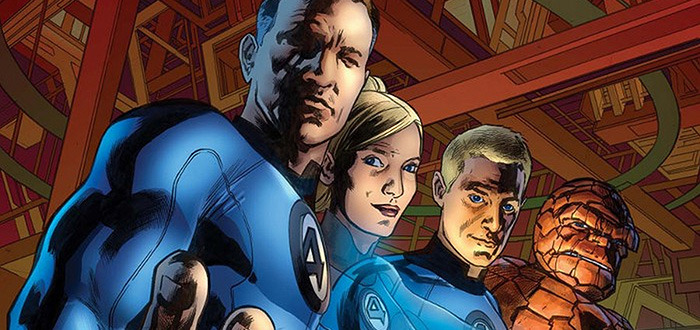 Over the last week we've started to hear a lot about The Fantastic Four, with the biggest news being that the film is going in for reshoots in Louisiana. That data, combined with the fact that we have yet to see any official images or footage from the film, will probably create some more questions about precisely what's up with the film.
Update: Producer/co-writer Simon Kinberg says the reshoots will actually only go for a few days, and says the first teaser will be in theaters with Kingsman.
We'd heard about the reshoots earlier this week — specifically that about a month of new shooting is planned, and that crew is contracted in Louisiana for three months of work. Bleeding Cool also ran details about reshoots today, and Badass Digest adds that at this point Josh Trank will be the person directing those reshoots. That was a bit of data we'd been waiting to confirm, in light of other ugly stories that have come out about the film in the past month or so.
We don't know how much of these reshoots were planned in the original scheduling and budgeting for the film — in the same way that Marvel plans extensive additional shooting for each of its films — and how much might come out of a more problematic situation, as has been suggested by some. To be clear: there's no official report that there is any problematic situation with the movie, only rumors fueled by a lack of official materials for the August release.
At this point, we're still in a position of waiting to see what's really going on with Fox's new take on the first major Marvel Comics superhero team. All we know is what little we've known for months: that the story is fairly heavily inspired by the Ultimates version of the team, and that the cast primarily includes Miles Teller as Reed Richards, Kate Mara as Sue Storm, Michael B. Jordan as Johnny Storm (or the Human Torch, at least), and Jamie Bell as Ben Grimm / The Thing, with Toby Kebbell as a hacker/blogger version of Doctor Doom. Simon Kinberg scripted from a draft by Jeremy Slater.
Update: Simon Kinberg told Latino Review that the reshoots will only be 3-4 days, and gave a trailer premiere date.
To confirm – Fantastic Four will be doing 3-4 days of additional photography with director Josh Trank and some key cast members. We are very excited about the film and can't wait for you to see what we've been up to. And you will be able to do that very soon as I can confirm here that the teaser will be on Kingsman in theaters February 13.