Will 'Captain America: Civil War' Keep The Story Of The Comics Or Tone Of 'Winter Soldier?'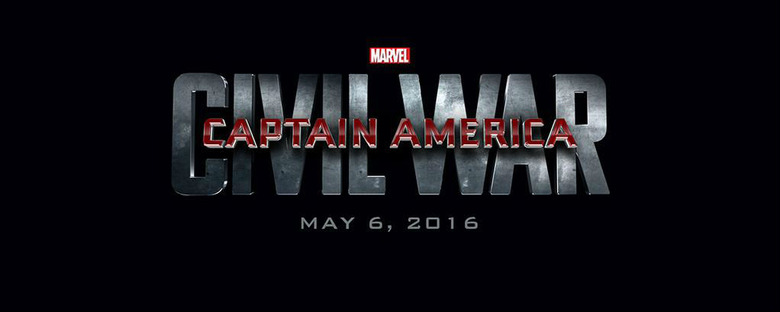 Marvel Studio's Phase Three is their most ambitious one yet and that starts May 6, 2016 with Captain America: Civil War. Chris Evans is back in the title role and, this time, he'll battle not only the usual bad guys, but Tony Stark's Iron Man as well. Robert Downey Jr. will reprise that role.
In the comics, Civil War has a very specific storyline and dividing line over the importance of superheroes to society. But the movie may not follow that specific storyline. Screenwriters Christopher Markus and Stephen McFeely talked about that, as well as the film's tone, Peggy Carter, Black Panther and more in a new interview. Read the Captain America Civil War story quotes below.
IGN spoke to the writers, who also did The First Avenger and The Winter Soldier, at the TCA's.
According to them, the Captain America Civil War story line has been in talks for sometime, but is largely influenced by the characters in the MCU as opposed to the ones in the comic book storyline:
It's been on and off the table for a while, let's put it that way, and it's a challenge to do it and make sure that all the characters that we've established, and everyone's established in the MCU are serviced and sound correct, right? Because there's a difference between the characters in Civil War, which was written in 2006, 2007. The MCU doesn't exist [when it was written]. There isn't a Robert Downey Jr. or Chris Evans who has helped create the character so we need to make sure that that template gets adjusted and what have you in order to make sure it services these characters and not just sort of rip off their parts and make them look like them.
Not sure what that tells us, but it does mean you can't just pick up the comic books and get the story. Another reason for that is Chadwick Boseman will play a role as Black Panther, which the writers are excited about. McFeely said this:
I'll keep [his role in the story] close to the vest but I'm very gratified that they went with Chadwick and that he said yes because he's a good get.
With the success of Agent Carter, the writers were then asked about Peggy Carter's role in the sequel – both with Captain America, as well as Tony Stark since she knew his father. McFeely said this:
As we have not started shooting, and I'm on my fourth draft of many, that question [of who Peggy was to Tony Stark] has been in and out all over the place so who knows. So many things can shake out but we've had conversations and we pitched scenes. Some stay and some don't. But we saw [Peggy] in Winter Soldier, so we know she's around.
Finally, where The Winter Solider was a political thriller and First Avenger was a period piece, Civil War won't be particularly different:
Every Captain America movie has a genre and Civil War is the musical! No, I think part of the reason for bringing back us and bringing back the [Russo] brothers is because Marvel is very pleased with Winter Soldier aesthetically. I think it's a really adult movie. It's very well made and that's partly the texture of the movie. You can argue it's the most realistic of the Marvel movies, whatever that is to you. I think it's fair to say that a Russo brothers movie will stay in that vein.
The writers are saying everything right at the moment, and probably more than they should. What is your big take away from these quotes? Are you worried about the Captain America Civil War story?