Tom Cruise And 'Edge Of Tomorrow' Director Re-Team For '80s-Set Drug Film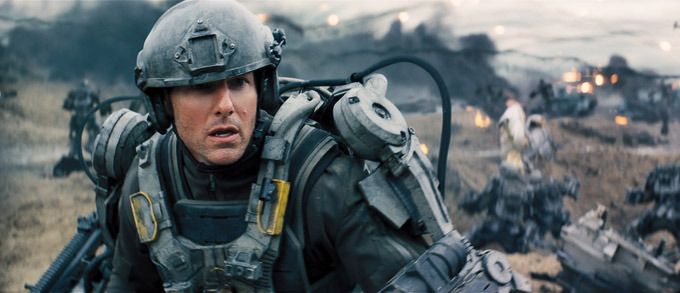 Edge of Tomorrow wasn't the spectacular financial success it might have been, but it was a damn good movie. And so Tom Cruise, who of late has frequently done multiple projects with writers and directors he likes, is setting up an Edge of Tomorrow reunion with director Doug Liman. Their new project is set in the 1980s and is a "drug thriller" called Mena.
THR reports that Liman takes over the film from the previously attached Ron Howard. Universal and Cross Creek are behind the project, which was originally a $1m spec Universal purchased early last year. While Uni bought the spec, written by Barry Spinelli, Cross Creek is financing the movie, and Universal will distribute.
(Liman made The Bourne Identity for Universal, setting off that very successful series. This will be his first film for the studio since. Tom Cruise did Oblivion with Universal just a couple years back.)
Mena is about "Barry Seal, a fired TWA pilot who became a major drug smuggler for the Medellin Cartel. He was later recruited by the DEA and CIA to provide intelligence, with his work trying to the Iran Contra scandal. He was assassinated by Colombians in 1986." 
There's a whole set of producers on this one: Brian Oliver and Tyler Thompson at Cross Creek; Brian Grazer at Imagine Entertainment; and Doug Davison at Quadrant Pictures.