'Spy' Trailer: Melissa McCarthy Does Her Best James Bond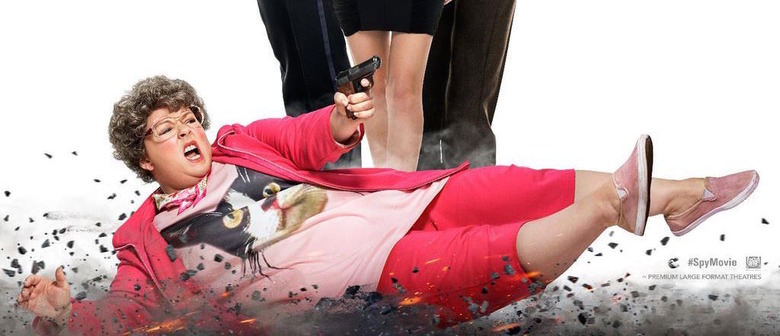 At this point, you can just about assume that if Paul Feig is directing it, Melissa McCarthy is starring in it. This year brings their third collaboration, Spy, in which McCarthy plays a CIA analyst who dreams of becoming a field agent. She gets her chance when the other agents become compromised.
The supporting cast includes actors like Jude Law and Jason Statham, whom you'd think would be more at home in a straightforward spy thriller than a goofy spy comedy. But we're not complaining. Watch the first Spy trailer after the jump.
The first Spy trailer debuted on Yahoo Movies.
And here's the red-band version.
It should be interesting to see Statham cut loose, but Law's American accent still needs work. It wasn't convincing in I Heart Huckabees, and it's not any better here.
Feig and McCarthy's long and fruitful relationship began with Bridesmaids, which took both of their careers to the next level. McCarthy had already had her first big break with Gilmore Girls, and Feig was already known as the guy behind such shows as Freaks & Geeks, but it was Bridesmaids that put them both in high demand.
They opted to continue that relationship with 2013's The Heat, and are currently looking to team up again for the Ghostbusters reboot. But first, there's Spy. The James Bond parallels are obvious, right down to the poster (which you can see below), but it's kind of fun to see McCarthy play a spy character who's miles away from the cocky alpha male types we're used to seeing.
Spy opens May 22, 2015. Rose Byrne also stars. Here's the synopsis:
Susan Cooper is an unassuming, deskbound CIA analyst, and the unsung hero behind the Agency's most dangerous missions. But when her partner falls off the grid and another top agent is compromised, she volunteers to go deep undercover to infiltrate the world of a deadly arms dealer, and prevent a global disaster.