Page 2: Star Wars, Matrix, Girls, Big Hero 6, Wes Anderson, MacGyver, Mad Max, Blade Runner, Fifth Element, Orphan Black, 2001, Pacific Rim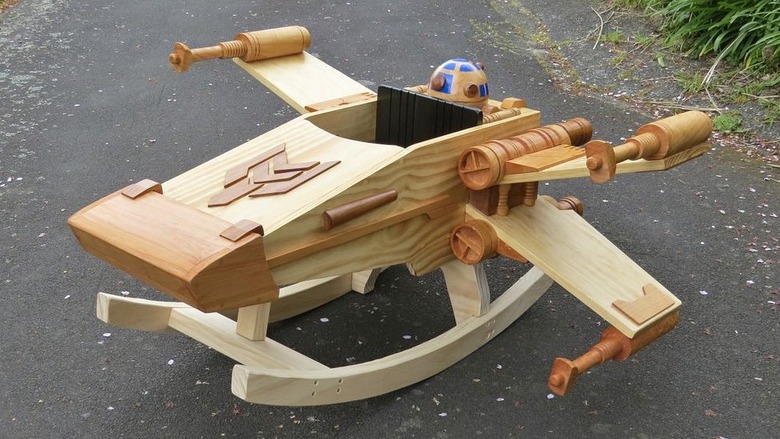 Page 2 is a compilation of stories and news tidbits, which for whatever reason, didn't make the front page of /Film. After the jump we've included 36 different items, fun images, videos, casting tidbits, articles of interest and more. It's like a mystery grab bag of movie web related goodness.
Header Photo: This Exquisite Wooden X-wing Rocker Will Make You Miss Being a Kid
Richard Kelly: GIRLS and the United Vanderpumping Heart of Jane AustenWhose Baby Is 'Boyhood'?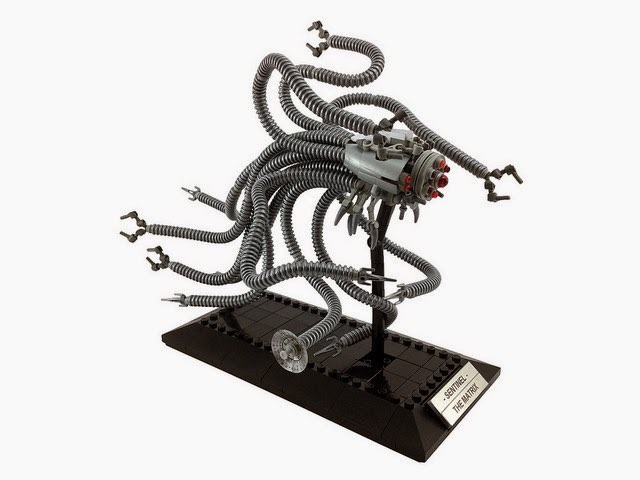 Lego Sentinel from The MatrixTop Ten Most Anticipated Blockbusters of 201512 Horrible Messages Hidden in Forrest Gump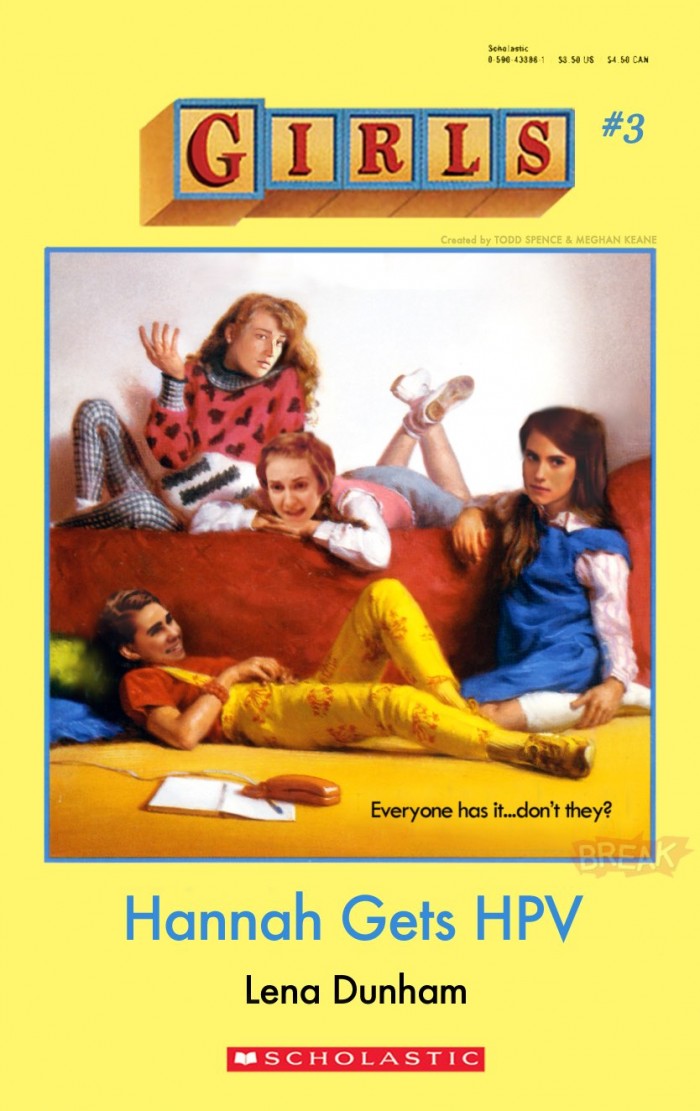 HBO's 'Girls' Meets 'The Babysitters Club'
The Muppets Movies, Ranked from Best to Worst
10 Ways To Fix The Horror Movie Genre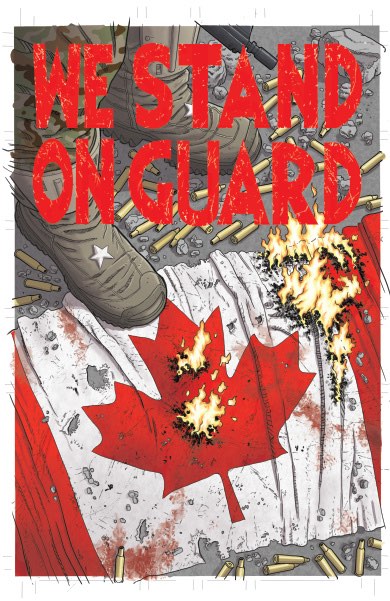 Image Expo: Brian K. Vaughan, Scott Snyder, Skottie Young reveal titles
Why Home Video Spending Is Weakening Faster Than You Might Think – Analyst
The Empire Strikes Back – Endlessly Falling Luke
The Riskiest Box Office Bets of 2015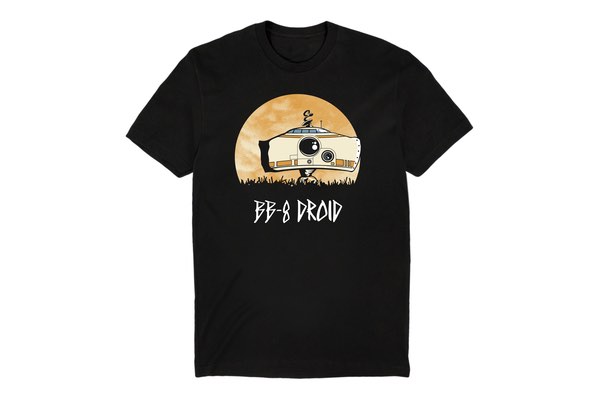 BB Droid T-Shirt
Golden Globes 2015: Ranking all the acceptance speeches
Big Hero 6 Easter EggsStar Wars: The Force Awakens Odds-On to be the Highest-Grossing Film of 2015.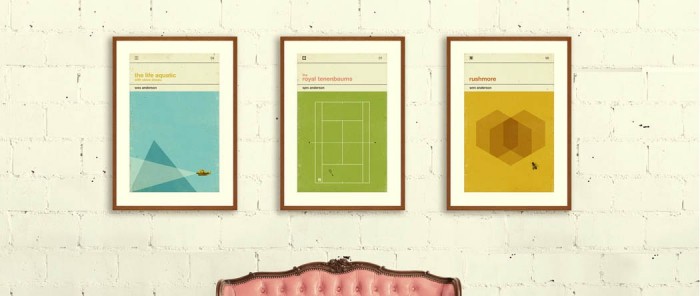 WES ANDERSON FILMS AS PAPERBACK BOOK COVERSRichard Linklater Spills Secrets on His Films, From 'Dazed and Confused' to 'Boyhood'
WATCH: Musicless MacGyver opening creditsLooks Like George R.R. Martin Just Shot Down A Huge Fan Theory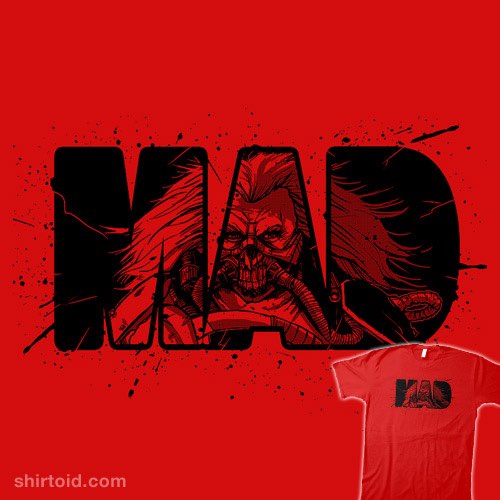 MAD t-shirt
MUSICAL LINE-UP ANNOUNCED FOR UNIVERSAL ORLANDO'S MARDI GRAS 2015
How Did Blade Runner Stick as the Vision of LA's Future?
Sony, Disney and DreamWorks Slam Anti-Poaching Lawsuit As Futile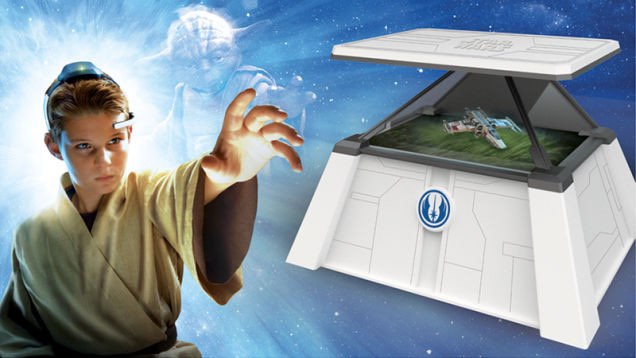 Kids Can Control Holograms With Their Minds Using the Force Trainer II
CBS Renews 3 Freshman Dramas, Sets Sept. 8 Debut for Stephen Colbert
Watch: 6-Minute Salute To The Year In Cinema 2014
'Late Show with Stephen Colbert' gets September premiere date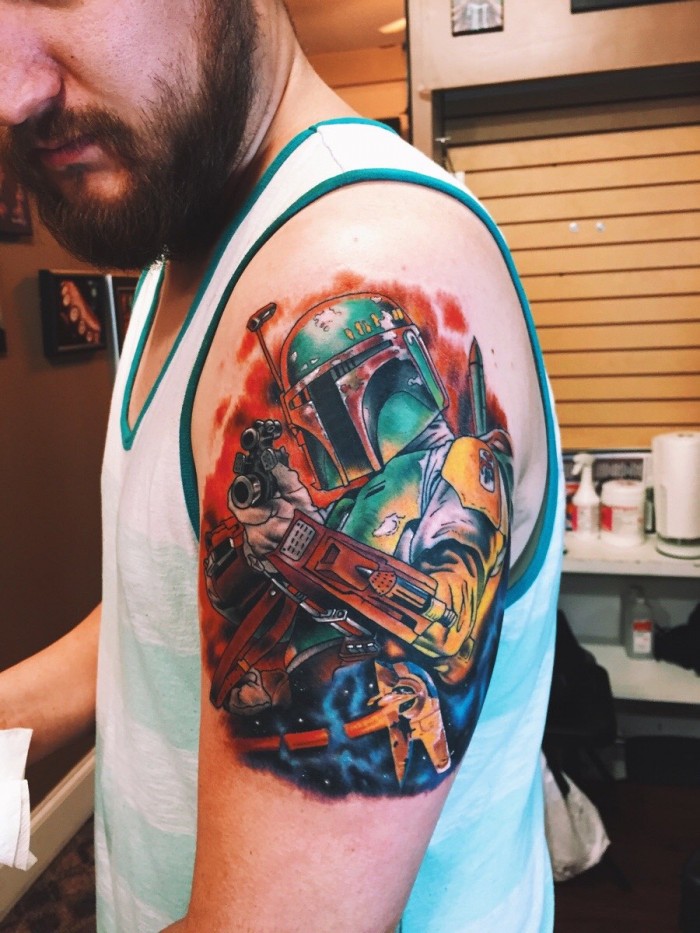 Boba Fett Tattoo
Does Netflix Really Have 20-Plus Million Users in China? Research Firm Projects Massive VPN Base
Watch: AFI Awards Montage Chronicles 120 Years of Cinema History
'Seinfeld' Actor Taylor Negron Dead at 57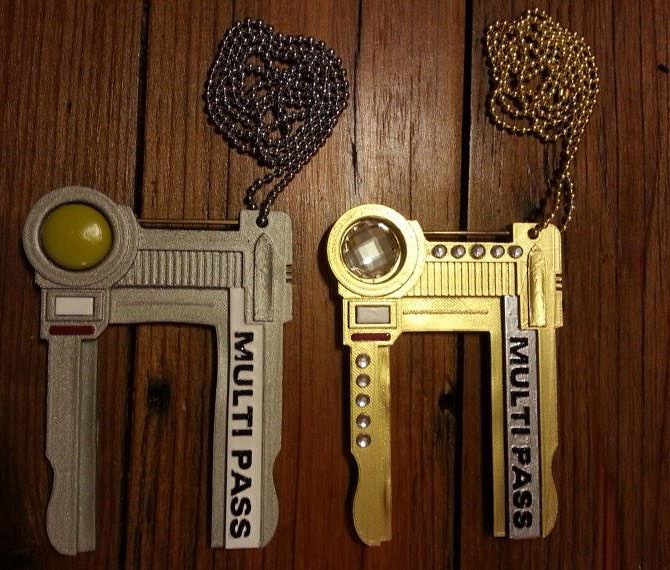 Turn Your ID Into A MultiPass
'Entourage' Movie Shooting on Golden Globes Red Carpet
Golden Globes 2015: Watch Tina Fey & Amy Poehler's Monologue
Meryl Streep wasn't cast in 'King Kong' because of her looks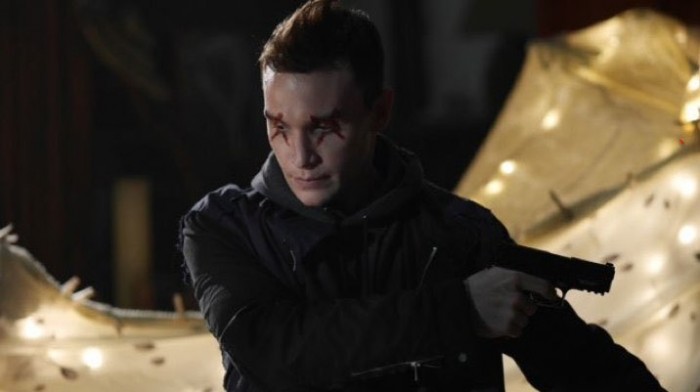 First Look At Orphan Black's Creepy New Clone
Sony Subpoenaed in Bribery Probe Over 'Resident Evil' Release
A Funny Animated Glimpse at What the Crossguard Lightsaber Scene From 'Star Wars: The Force Awakens' Might Look LikeTaylor Negron, Comic and 'Ridgemont High' Actor, Dies at 57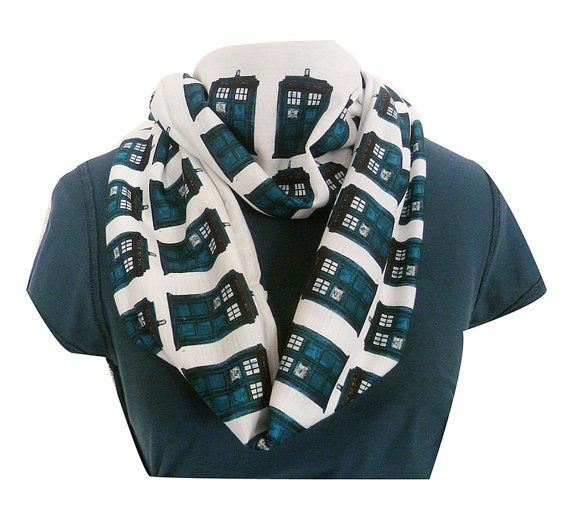 Playful Made-to-Order Fantasy, Science Fiction, and Superhero-Themed Scarves, Skirts, Pillows, Ties and Bags
MTV Orders New 'ABDC' Episodes; Announces 'Finding Carter', 'Catfish', 'Broke A$$' Airdates
2014 Salute to Cinema
MTV reviving Randy Jackson's 'America's Best Dance Crew'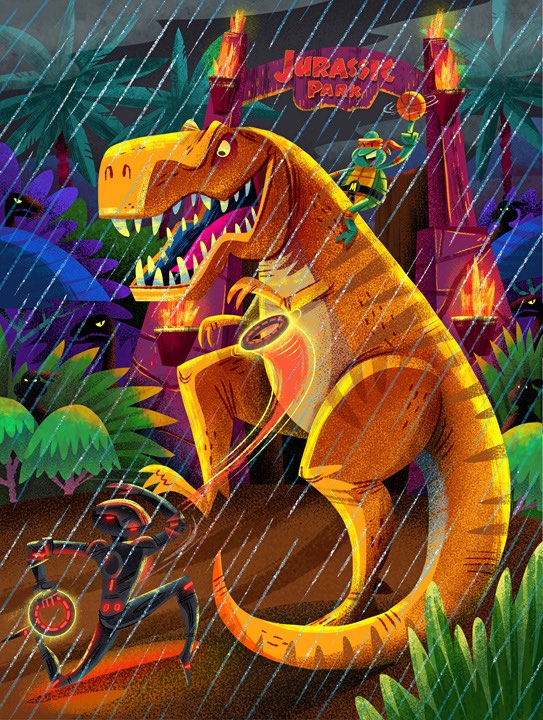 Jurassic Park/Teenage Mutant Ninja Turtles/Tron mash-up from Luke Flowers
'Eye Candy', A Cautionary Tale For MTV Auds On Cyberstalking
A look at 2001: A SPACE ODYSSEY and its correct assumptions of technology and devices. A 'then vs now' on STANLEY KUBRICK's accurate predictions
AMC Will Air 'The Night Manager' Miniseries Starring Hugh Laurie & Tom Hiddleston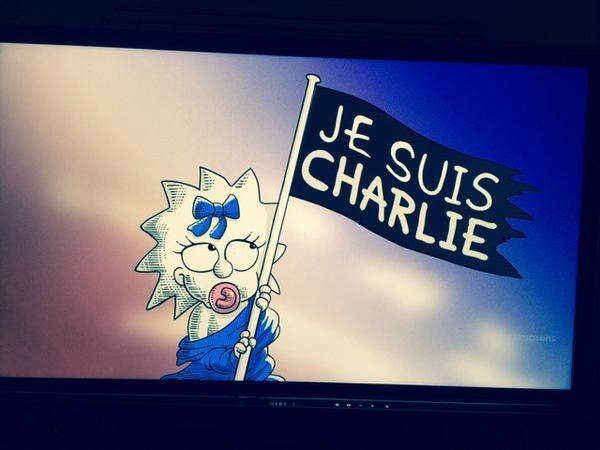 "Je Suis Charlie": 'The Simpsons' Stands With Charlie Hebdo
Ricky Gervais' 'Derek' Returning to Netflix With One-Hour Special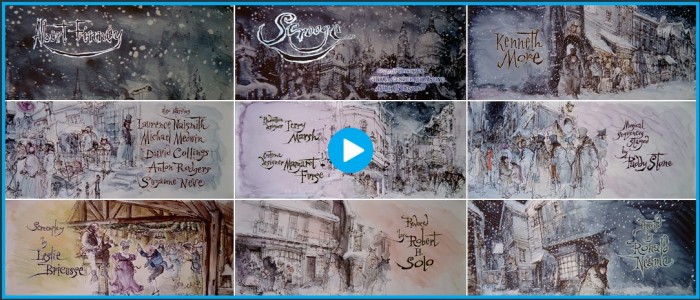 The Art of the Title of ScroogeAnita Ekberg, Star of 'La Dolce Vita,' Dies at 83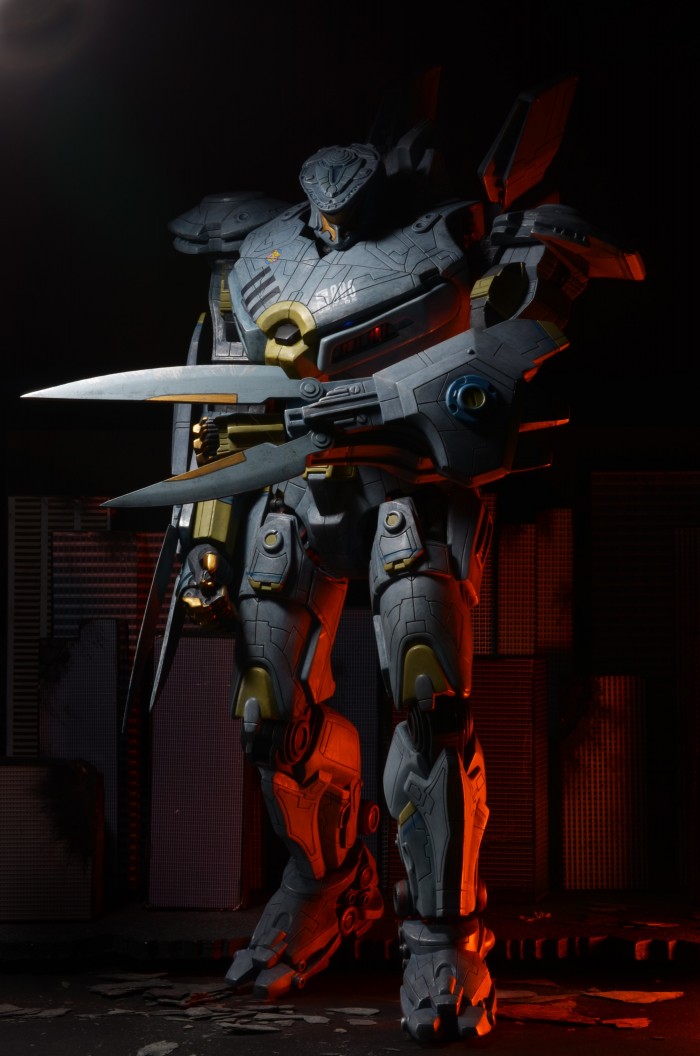 NECA: Introducing The Pacific Rim Striker Eureka 18-Inch Scale Action Figure
Box Office: 'Taken 3? Tops With Muscular $40.4 Million
Trailers From Hell: Larry Karaszewski on ALEX IN WONDERLAND
CW Sets Premieres for iZombie, The Messengers; Supernatural on the Move
Here's our first look at the official iOS game of 'Sons of Anarchy'
Why CW's 'iZombie' Will Be Nothing Like 'The Walking Dead'
If you have any interesting items that we might've missed that you think should go in /Film's Page 2 – email us!