Why Marvel's New Star Wars Comic Book Series Matters [Star Wars #1 Review]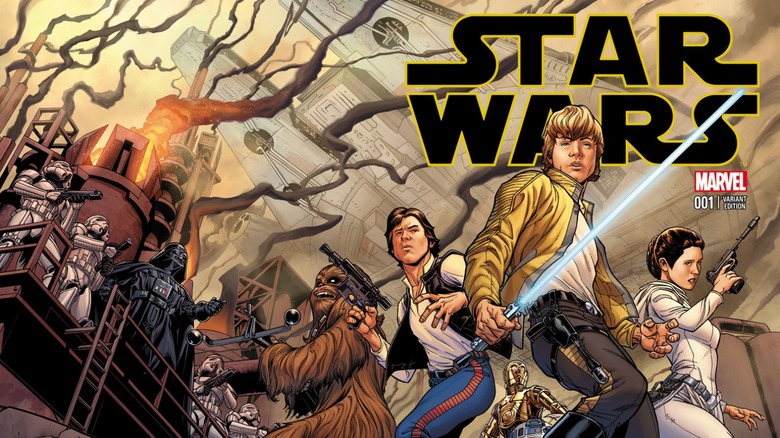 Star Wars #1 might be one of the most anticipated comic book issues in years, as it should be. The series is important for a lot of obvious reasons, as Marvel takes back the publishing rights to the series that Dark Horse has had for many years. But will fans enjoy the first 48 pages of this new Star Wars adventure? Marvel sent me an early digital copy of their upcoming Star Wars comic book series. Read my review of the Star Wars 1 comic after the jump.
Here is why the new Star Wars comic book series matters.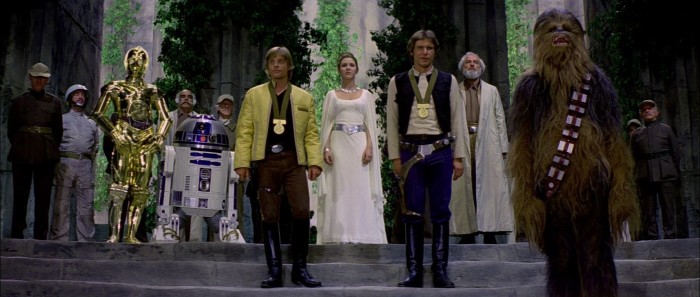 This Is What Happens Between A New Hope And Empire Strikes Back
The storyline is set between Star Wars: Episode IV – A New Hope and Star Wars: Episode V – The Empire Strikes Back. This is a three-year time period (in story continuity) that is rife for exploration.
Remember, Empire opens telling us "it is a dark time for the Rebellion" and that even though the rebels destroyed the Death Star, "Imperial troops have driven the Rebel forces from their hidden base and pursued them across the galaxy." We know that Luke Skywalker eventually leads the freedom fighters to a new secret base on the remote ice world of Hoth and that Darth Vader dispatched thousands of remote probes into the far reaches of space.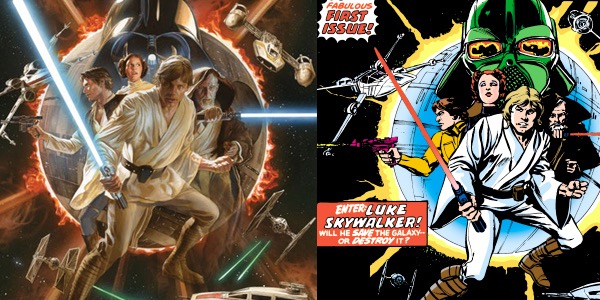 This Is Canon and it Feels Like it Matters
How did the Rebels go from blowing up the Empire's biggest stronghold to hiding out in a cave on a freezing Ice planet? This new Star Wars comic book series will tell this story, and for the first time it will actually be considered franchise canon.
Marvel's new Star Wars comic series has the promise to be something really special for Star Wars fans. Like Disney XD's Star Wars Rebels animated series, the knowledge that *this is canon* gives the series a greater heft and it somehow feels more "real" than the previous Dark Horse comics. Because the Lucasfilm story group is behind everything, there is a feeling that events, creatures or locations could potentially be felt, seen or referenced in future Star Wars films. And this kind of transmedia multi platform storytelling really excites me.
The comic also has a great creative team behind it — written by Jason Aaron, who wrote Vertigo's crime/western comic book series Scalped, and worked on a ton of Marvel Comics series like Wolverine, X-Men, Ghost Rider, Thor: God of Thunder and the 2014 crossover series Original Sin. The artwork in Star Wars #1 is by John Cassaday, a multiple time Eisner award winning artist (Warren Ellis's Planetary, Joss Whedon's Astonishing X-Men) who also directed an episode of Joss Whedon's TV series Dollhouse.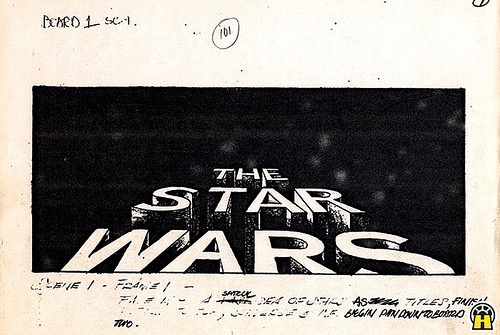 This Is an Empire Strikes Back Prequel
Just like the Star Wars movies, each issue will begin with its own opening crawl and subtitle. Having an opening crawl at the start of every issue will likely allow new readers to pick up the series in the middle of a story arc and have some idea of whats going on.
Star Wars #1 is subtitled "Skywalker Strikes." The crawl explains that, following the destruction of the Death Star, "it is a period of renewed hope for the Rebellion."
"With the Imperial Forces in disarray, the Rebels look to press their advantage by unleashing a daring offensive throughout the far reaches of space, hoping to defeat the Empire once and for all and at last restore freedom to the Galaxy."
But the Empire isn't down and out, and they are obviously going to do all that they can to "strike back".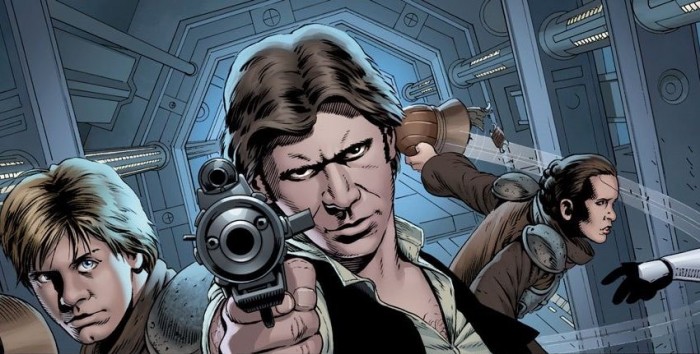 This Is a Fun Ensemble Story
The story begins with the whole gang together again leading a covert mission on Cymoon 1, in the Corellian industrial sector. Masquerading as representatives for Jabba the Hutt, Han Solo leads the rebel crew of Luke Skywalker, Princess Leia and R2-D2 into an Imperial factory while C3PO and Chewbacca help from remote positions. And yes it's fun to spend some more time with our favorite characters again, even in comic book form.
The characters feel very much like how we remember them from the original trilogy and it's fun to see them in a era where we know their futures — for instance we see some more of the romantic tension between Han and Leia and it's interesting to see Luke again before he finds out that Darth Vader is his father.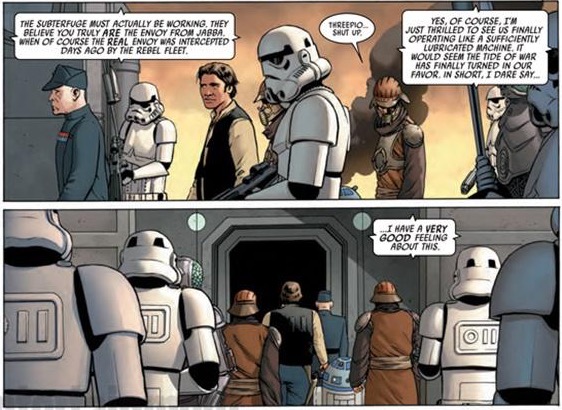 There Are Many (Too Many?) Callbacks To The Original Trilogy
We get it, this is not prequel-era Star Wars. The first issue of the new ongoing comic series makes this point very loadly, often using callbacks to famous lines from the original trilogy. For instance in the opening pages C3PO says a variation of the "I have a bad feeling about this" line that has appeared in all the films. A few pages later Luke tries an Obi-wan and tells someone that "these aren't the _____s you're looking for." Most of the callbacks are funny variations and not just simple repeats but it still feels a bit too much.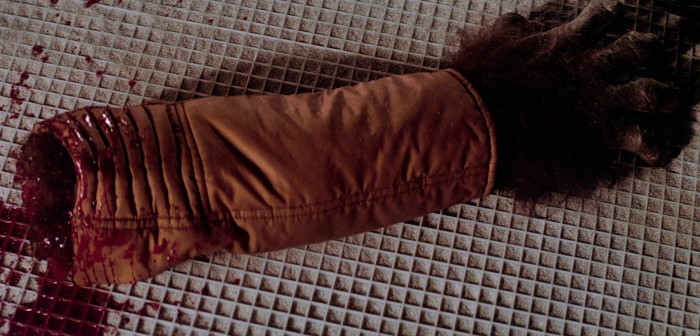 The Violence Isn't Neutered By Disney
One common concern from Star Wars fans is that Disney will force the franchise into a more kid-friendly place. That has yet to be seen but at least this first comic book isn't afraid to feature some more graphic violence. In one fight scene we see dismemberment consistent with previous installments of the franchise.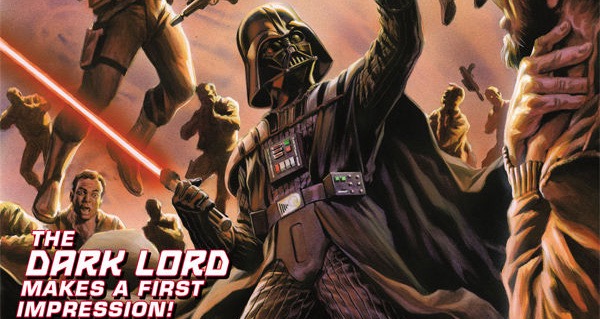 Darth Vader Is a Bad-Ass Again
Okay so let's forget the prequels and that moment where Vader yelled "Noooooooooooo!" One of the reasons many people loved the original Star Wars films was its powerful dark villain, and this first issue brings the dark Sith Lord back in a true return to form. Not only does Vader make a great dramatic entrance but theres a very cool tense sequence that feels ripped out of Homeland (this is a strong compliment) and Vader's response is nothing short of bad ass.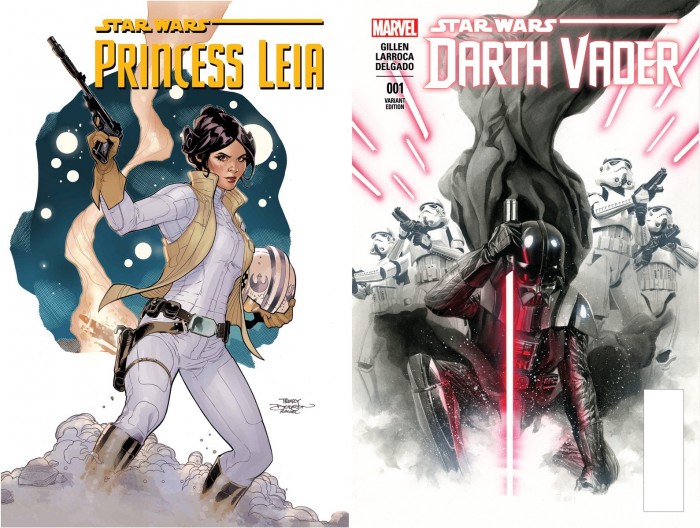 We Get a Preview of the Upcoming Darth Vader and Princess Leia Comic Books
The 48-page issue features an 8 page preview of Marvel upcoming Star Wars comic book series. Darth Vader teases a confrontation between Jabba the Hut and Dark Sith Lord (which might be directly connected to the story in Star Wars #1) while Princess Leia teases a story which will take place immediately after the ending of A New Hope — and by immediately, I mean in the seconds that conclude Episode IV. Both previews are only a couple pages each and feature no dialogue what so ever, so they don't reveal much — think of them as the comic book equivalent of a very lean teaser trailer.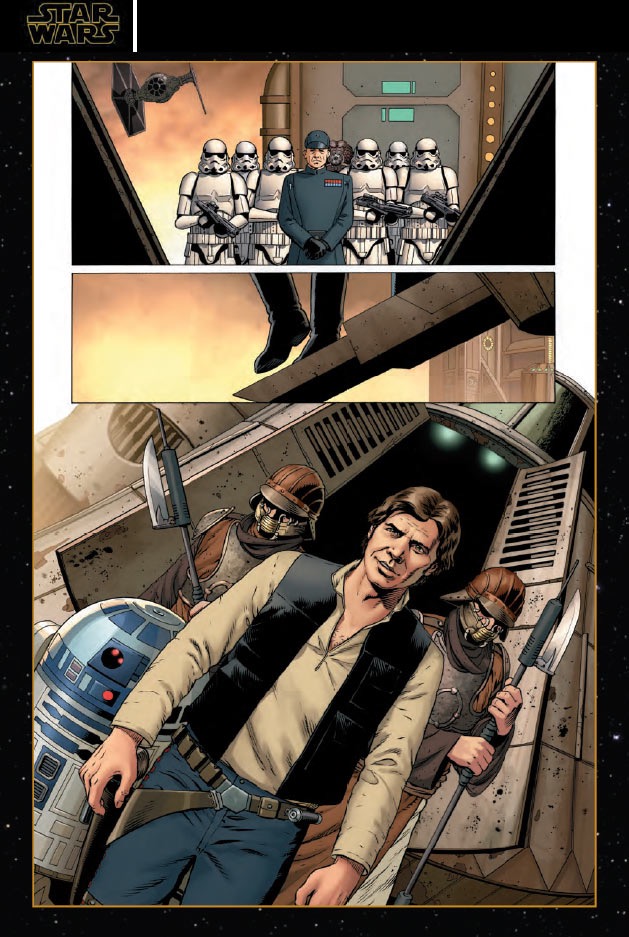 The Bottom Line
This may be a continuation of stories we have lived with our entire life, but its also a new beginning — and this new chapter is very exciting. Marvel will have me as a subscriber, following the stories month to month in between the year-long waits for the new big screen movies.