HBO Sets 'Game Of Thrones' Season 5 Premiere Date, Renews 'Bill Maher'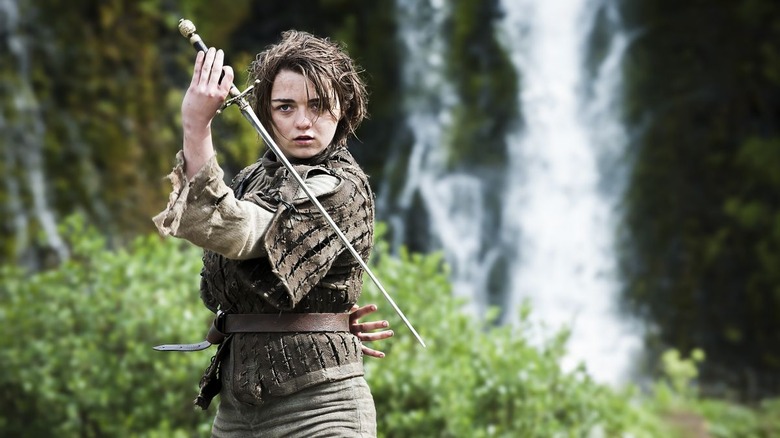 Pack up your finest chainmail and broadswords, because we're due for another trip to Westeros. HBO has announced a spring 2015 premiere date for Game of Thrones Season 5, as well as for Veep Season 4 and Silicon Valley Season 2.
Additionally, the premium cable network has just renewed Real Time with Bill Maher for two more seasons, which will be the show's 14th and 15th. More details on the Game of Thrones Season 5 premiere date and Real Time with Bill Maher renewal after the jump. 
HBO confirmed today that Game of Thrones will kick off its next season on Sunday, April 12 at 9 PM. Veep and Silicon Valley will follow at 10 PM and 10:30 PM, respectively. It's just as well that the comedies are airing second, in case this season involves any more nightmare-inducing weddings. This year's scheduling is similar to last year's, when all three shows premiered on April 6.
Very little has been revealed so far about the new season of Game of Thrones. Technically we have seen some footage, but it was so brief it barely counts. The first official Game of Thrones trailer is expected to debut with the Game of Thrones IMAX screening, announced earlier this week. Tickets will are expected to go on sale soon for the limited event, which runs from January 23 through January 29.
In the meantime, viewers have made their own guesses based on set photos, casting reports, interviews, actor haircuts, and George R.R. Martin's novels. But as the show continues to deviate further from the books, it's becoming difficult even for ASOIAF fans to figure out where it's headed next. We do know that Season 5 will take us to Dorne, as well as the past (via flashbacks).
As for Real Time with Bill Maher, HBO has picked the political talk show back up for two more seasons of 35 seasons each. That'll keep him on air through 2017, so he'll get to cover the next election cycle. The show returns this Friday, January 9 for its 13th season.