Michael Keaton Could Be Traveling To 'Kong: Skull Island'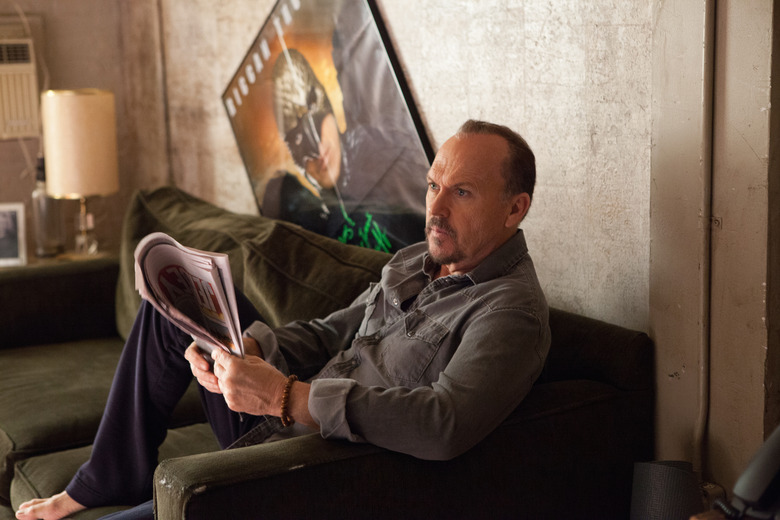 For his first major studio production, director Jordan Vogt-Roberts is cherry-picking some of the best actors in Hollywood. The movie, of course, is Kong: Skull Island, the King Kong prequel and Tom Hiddleston and JK Simmons are already along for the ride. Now, reports are that Birdman and Batman himself, Michael Keaton, is in talks to join the Legendary films production which hits theaters March 10, 2017. Read more about Michael Keaton Skull Island below.
The Hollywood Reporter posted the Michael Keaton Skull Island news. They say he's in talks, which doesnn't mean it's set in stone yet, but seems likely.
While I think Keaton is amazing, as are Hiddleston and Simmons, casting the three of them together is a bit of a head scratcher. You'd almost imagine the three actors auditioning against each other for a big movie like this. Granted, Hiddleston is younger but they all seem to be kind of similar in skill, charisma and persona. It's an interesting group of actors and I'm very curious to hear whom each is playing.
Here's the official info on Kong: Skull Island.
In the spirit of its worldwide blockbuster Godzilla, Legendary Pictures presents a bold new take on the mythos of another iconic beast with KONG: SKULL ISLAND, which stars Tom Hiddleston (The Avengers and Thor series).  Directed by Jordan Vogt-Roberts (The Kings of Summer) and written by John Gatins (Flight) and Max Borenstein (Godzilla), KONG: SKULL ISLAND will fully immerse audiences in the mysterious and dangerous home of the king of the apes as a team of explorers ventures deep inside the treacherous, primordial island.  Legendary's story honors the foundations of existing King Kong lore, but places it in an entirely new, distinct timeline.  Thomas Tull (Godzilla, The Dark Knight, Pacific Rim) and Jon Jashni (Godzilla, upcoming Warcraft) will produce and Alex Garcia (Godzilla) will executive produce.  The film will be released in 3D and IMAX 3D by Universal Pictures.