Discovery To Re-Air 2004 BBC Movie Starring Benedict Cumberbatch As Stephen Hawking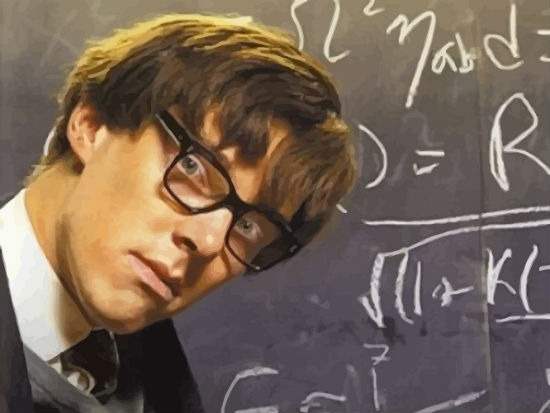 Science was big at the movies late in 2014. At one point, Interstellar, The Imitation Game and The Theory of Everything were all playing simultaneously, representing three different eras -well, two eras and one potential – in science. Removing the big budget film, you're left with Benedict Cumberbatch playing the man who invented the computer as a way to break code in World War II and Eddie Redmayne in a biopic of theoretical physicist Stephen Hawking.
With all that in mind, fast forward to this weekend. Both The Imitation Game and The Theory of Everything, as well as Redmayne and Cumberbatch, will be competing for the same Golden Globe awards on NBC. The night before, over on Discovery, a 2004 made for TV movie called Hawking will air. It stars Benedict Cumberbatch. Watch the trailer or, if you like, the full movie below.
Deadline broke the news of the Hawking re-air. It'll air on Discovery at 10 p.m. Saturday. Here's the trailer for the 2004 movie that original aired on the BBC.
And, yes, we've written about this before. You can watch the full movie at this link.
As you can see, Hawking pretty much follows the same narrative path as The Theory of Everything, just on a smaller budget with maybe a little less focus on the romance. It's just a fun, smart idea to re-air the film on Saturday evening considering all of the connections to the new films that are up for multiple Golden Globes.
Plus, I'm sure there are some Cumberbatch and Hawking fans out there that maybe didn't know this film existed and would like to give it a shot. So set your DVRs. It received multiple BAFTA nominations a decade ago when it first aired, some of the first accolades of the young Mr. Cumberbatch's career. (Or, like we said, just watch it online here).
Have you see Hawking? How about The Theory of Everything? Are you interested in checking out the former having seen the latter or vice versa?