Phil Lord And Chris Miller Say 'The Lego Movie 2' Takes Place Four Years Later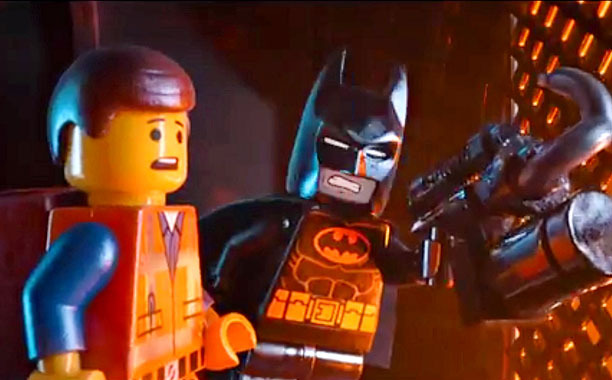 The Lego Movie was just the beginning; Warner Bros. and Lego have three other films in the pipeline. One is based on the Ninjago label, another expands the story of the Lego version of Batman, voiced by Will Arnett, and a third will be a proper sequel to the original movie by Phil Lord and Chris Miller. Lord and Miller are writing that sequel, and in a new interview they've let slip a few details. They talk about the Lego franchise as a whole, and the place of various filmmakers within it. But they also give up a few details about The Lego Movie 2 story, starting with the fact that it takes place four years after the first film.
Lord and Miller spoke to Empire about the next chapter(s) of big-screen life for Lego. The focus, naturally, ended up on The Lego Movie 2. Read the whole interview at that link, but here are a few choice bits.
The big question is probably whether or not Lord and Miller will direct that film. In short: no. Or, not right now, anyway. Chris Miller says,
I don't think so. We're writing the sequel right now and obviously producing all the other ones. There's a challenge to make each one feel like its own thing. Part of the fun is finding people like Charlie [Bean], who's doing the Ninjago movie, and Chris McKay who did so much on the first film. Each of them have their own distinct voices and ideas for tone. So it will each have its own personality and not just be, 'Hey, remember that last movie? Here's another one just like it!" So that's been a big challenge but so far it's been going better than I expected.
Phil Lord adds a tantalizing bit about Ninjago by way of illustrating how other directors are adding new things to the films, saying "watching Charlie Bean's sequences for Ninjago is so gratifying because he's able to make it play without any dialogue and has a really great visual style."
The two explain that some of the story-breaking work was done on Lego 2 while they worked on other things, with Lord detailing,
[Chris] McKay and Jared [Stern] and Michelle [Morgan] all worked on the movie a bit in our absence and really cracked the beginnings of a story and got us really excited; excited enough to write it. We should be writing right now.
As for the story of the second film, Miller makes things sound like they're going into a zone close to that of the Toy Story series by following one character as he ages:  
Well I don't want to give you spoilers but we were really interested in what happens to that boy who's in the meta story in the first movie when he's four years older. When he's an adolescent how does that change his point of view? 

And it's nice to have the characters start in a different place from the first movie. Emmet, for example, was in an existential crisis of having seen another dimension and was questioning the whole point of his existence.
The Lego Movie 2 will be out in 2018. Lego Batman arrives February 10, 2017, and Ninjago will open on October 14, 2016.