Universal Pushes Back 'Bourne 5' With Matt Damon And Paul Greengrass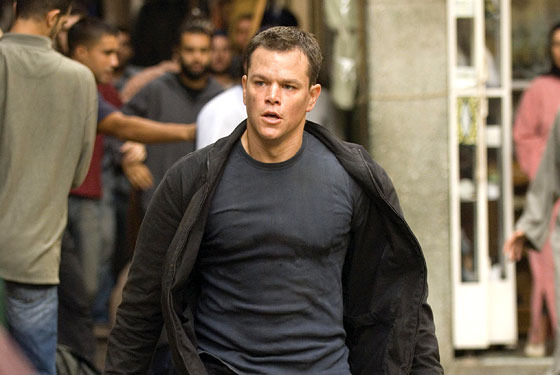 Fans have been waiting a long time to see Matt Damon return as Jason Bourne, and now it looks like they're going to have to stay patient just a little tiny bit longer. Universal has delayed the untitled action sequel, but it's still coming next summer. More details on the Bourne 5 release date after the jump. 
Variety reports Universal has pushed Bourne 5 from July 15, 2016 to July 29, 2016. It's not a huge change, especially when you consider that nine years will have passed since Damon's last outing as the amnesiac hero. Two weeks is nothing.
Still, it does give Bourne 5 some different competition. In its old date, it would have gone up against Ice Age 5 and the second weekend of Star Trek 3. It's unlikely Ice Age 5 would have been a serious threat to Bourne 5, since it's a completely different kind of movie marketed at an entirely different demographic, but Star Trek 3 could have presented more of a challenge.
The new date pits Bourne 5 against the comedy Mike & Dave Need Wedding Dates and the second weekend of Warner Bros.' franchise-starter King Arthur. It also gives Bourne 5 a one-week headstart on Suicide Squad. At least for now, that is. All of these dates are so far away there's still a good chance they'll shift again before we get there.
In addition to Damon, the next Bourne entry brings back Paul Greengrass, who directed The Bourne Supremacy and The Bourne Ultimatum. It was a condition of Damon's return. The actor has been saying for years that he'd gladly reprise his role as long as Greengrass could join him, and last year Universal finally granted his wish.
The Damon / Greengrass Bourne sequel took over the release slot previously earmarked for a Bourne Legacy sequel directed by Justin Lin and starring Jeremy Renner. However, that doesn't necessarily mean we've seen the last of Renner's Aaron Cross. The rumor is that Universal wants to expand both storylines leading up to a crossover movie featuring both Bourne and Cross.