New 'Fargo' Season 2 Details: Noah Hawley On The Expanded Scope And Character Set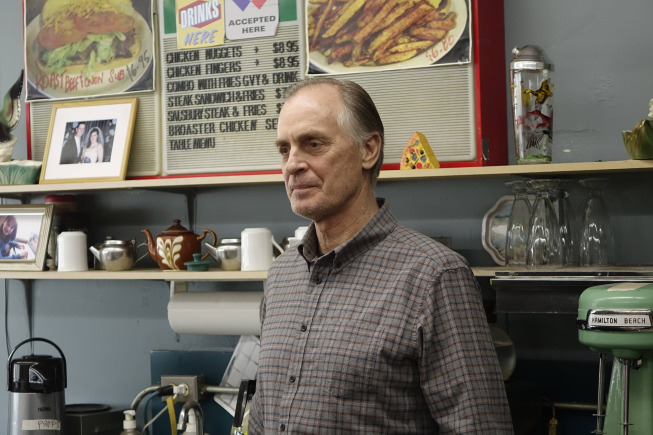 The TV version of Fargo created by Noah Hawley was a surprise last year — originally met with not unjustified skepticism, the show quickly proved itself as a thing that could stand on its own. A second season was quickly ordered, and it isn't just a continuation of what we saw the first time out. No, Fargo Season 2 bounces back in time to the late '70s to follow the Lou Solverson character (originally played by Keith Carradine, above) as a younger man. Now Hawley has revealed some new Fargo S2 details, which you can get below.
EW talked to Hawley, who revealed a few things about the new season. We know that it focuses on Lou, the father of Alison Tolman's character from the first season, and that it takes place in Minnesota, with Lou coming home from Vietnam. Carradine won't play Lou this time, as the character is so much younger in the new season, and Hawley says he probably won't flash forward to use Carradine at all.
Furthermore, Hawley explained:
It's about a small-town married couple who find themselves caught in the middle of a war between the last of the mom-and-pop crime syndicates and an out-of-town new corporate crime syndicate. It's about how the couple manages that situation.
He also says "The scope of the storytelling this season is a lot bigger—thematically, on a character level, and story-wise. It has more of an epic feel to it," and that they've doubled the number of primary characters from four in the first season to about eight this time.
Hawley offers a bit more detail about the setting:
In 1979 in Laverne, Minnesota—a smaller town, about half the size of Bemidji in the first season—you've had all your assassinations in the late 60s, you've had the Vietnam War, you've had Watergate. You're in an economic recession with gas lines. There's a real sense that men like Lou Solverson and other veterans have brought this war home with them. There's a parallel, time-wise, with No Country For Old Men, which took place in '80 or '81. As Tommy Lee Jones says, "Crime these days, you just can't take its measure."
That only gives us more to think about, really, especially as we wait to see where new series actors Jeffrey Donovan, Kirsten Dunst, Rachel Keller, Jesse Plemons fit into the picture and how they work with Hawley's storytelling.