'Girls' Renewed For Season 5, In Advance Of Season 4 Premiere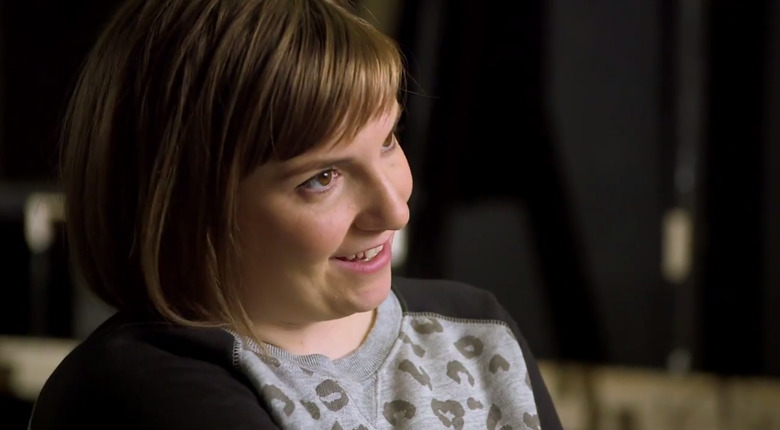 Don't look for the upcoming fourth season of Girls to be the one where they grow up and become fully actualized, functional adults for good. If that ever happened it'd be the end of Girls, and HBO has just announced that the acclaimed comedy will be back for a fifth season. Get more details on the Girls Season 5 renewal after the jump. 
HBO president Michael Lombardo shared the big news at the New York premiere party for Girls Season 4 this week. The Girls renewal doesn't come as a surprise. While the Brooklyn-set comedy isn't a juggernaut on the order of Game of Thrones, ratings have remained steady. Moreover, the show still attracts a lot of buzz and critical praise. Just a few weeks ago, it picked up its third consecutive Golden Globes nominations for Best Actress (Comedy) and Best Series (Comedy).
In fact, planning has already begun for the next season. "No one has seen them, but they exist," series creator and star Lena Dunham said of the first two scripts for Season 5. She and executive producer Jenni Konner are expected to resume work on the series this week. According to actor Andrew Rannells, who plays Hannah's ex Elijah, the cast and crew are "gearing up to start Season 5 in the spring."
Girls Season 4 kicks off this Sunday, January 11 at 9 PM on HBO. It'll consist of 10 episodes, like Seasons 1 and 2. (Season 3 had 12.) The new season sees Hannah heading to Iowa to attend the Writers' Workshop, leaving boyfriend Adam (Adam Driver) and gal pals Marnie (Allison Williams), Shoshanna (Zosia Mamet), and Jessa (Jemima Kirke) behind in Brooklyn.
Details on Season 5 are unsurprisingly scarce at the moment. However, if it's anything like the least few seasons, it'll likely premiere in January 2016, consist of 10-12 episodes, and involve the four central Girls and their attendant boy friends making questionable life decisions.
[Source: Vulture]