Things Are Cold In New 'Spectre' Set Photo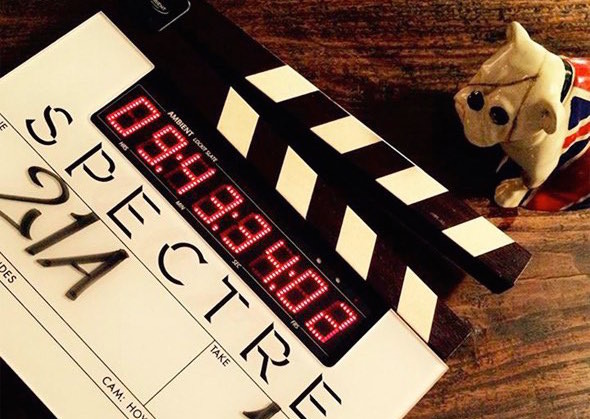 After a holiday break, Sam Mendes is back at work on the 24th James Bond film, Spectre. The film returns Daniel Craig, Naomie Harris, Ralph Fiennes, Rory Kinneear, and Ben Whishaw while adding Christoph Waltz, Andrew Scott, Dave Bautista, Monica Bellucci and Lea Seydoux to the cast. It opens November 6, so there's a lot of work to do in the next few months.
Unfortunately, none of those cast members are in this new photo.
Instead, we get to once again see the film's only officially revealed on-set star, the camera slate, which is now seen in a very evocative snow-covered locale. See the new Spectre set photo below.
The Spectre set photo came from the official @007 Twitter account.
#firstdayback on set #SPECTRE pic.twitter.com/I2c87zySIu

— James Bond (@007) January 5, 2015
Here's a bigger version of the photo. Click to enlarge.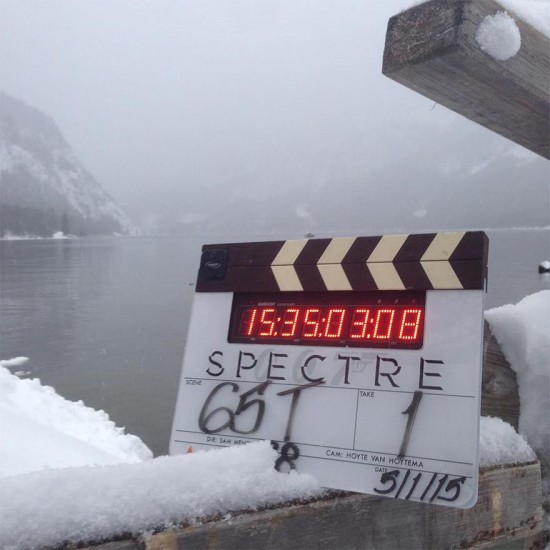 Are we going to get a Spy Who Loved Me snow scene in Spectre? We don't know if it'll be something like that, but yes, this is obviously a location their shooting on and it's pretty beautiful.
Spectre opens November 6. What do you think of the image?