The Next Pedro Almodovar Film Is 'Silencio'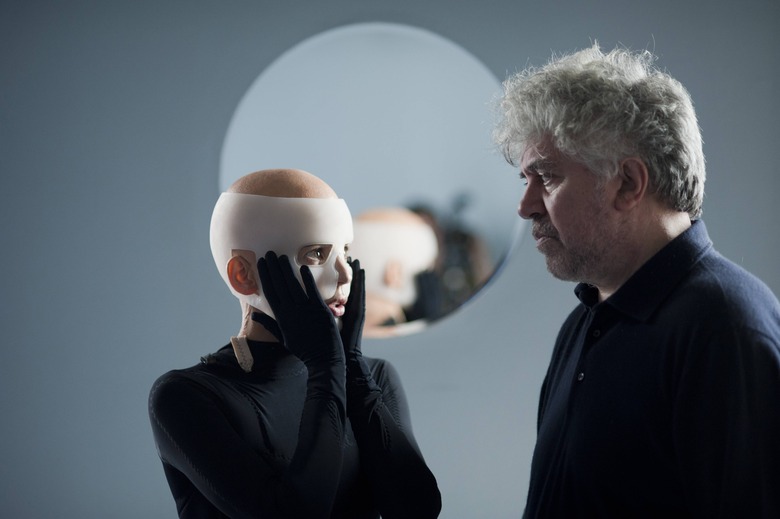 Pedro Almodovar has had a wild few years, dodging from the wild horror tale The Skin I Live In to the brightly colored comedy I'm So Excited!, which was also generally little-seen, at least in the US. Now he's going to make a film called Silencio. Not to be confused with Martin Scorsese's upcoming Silence, this Almodovar project is described by the director as "a return to the cinema of women" — that being a reference to his own body of work that is dominated by deeply-felt melodramas and comedies focused on the lives of women.
This new film will not be a comedy, but a serious drama — we've got what few details are currently public, after the break.
Almodovar told the Financial Times:
It's a return to the cinema of women, of great female protagonists, and it's a hard-hitting drama, which excites me...It's called Silencio because that's the principal element that drives the worst things that happen to the main female protagonist.
So, not at all a comedy then, not even a very Almodovar comedy. But this return to his core concern is promising regardless, and we can hope that it will stand well alongside his most-praised films. There's no more info in the interview — no cast or specific story details — which is otherwise still quite interesting.
He does say,
I'd love to make another film like Women on the Verge but I haven't managed it. Looking back on the film?.?.?.?it's a fictional comedy but, over time, it seems to absolutely represent the 1980s in Spain, the era in which it was made. Without me having intended it, it captures the tolerance of the time, the joy of living at that time.